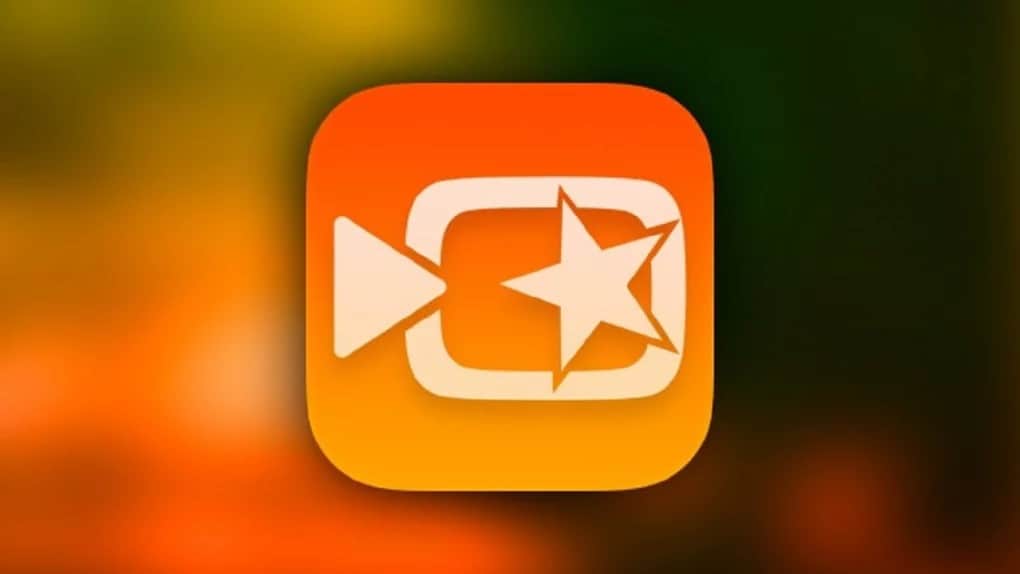 The trend of using video editing apps has been increased ever since people have started using social media. Bloggers, especially, need video editors to edit their videos for Instagram and Facebook. Though there are plenty of video editor apps available on Google and the Apple Play Store, not every app is worth getting. Some lack advanced features, while others don't have impressive filters. However, one exciting video editor app that contains all the alluring filters, remarkable sound effects, compelling themes, and is very straightforward is VivaVideo. It is used by almost everyone who loved adding effects to their videos. 
However, the app is not safe for personal use, and its UI is not user-friendly. Also, the app is not powerful enough to handle multiple tracks together. And all these downsides call for a better VivaVideo replacement. Hence, keeping in view people's demands, we have brought some amazing Alternatives to VivaVideo.
VivaVideo Alternatives for Android and iOS 2021
All these VivaVideo alternatives have been chosen very carefully. While some are perfect for editing marketing and branding videos, others are perfect for editing clips for posting on social media. Apart from that, other videos are a perfect combination of professional and personal use. So, let's get started now. 
1. Adobe Premiere Rush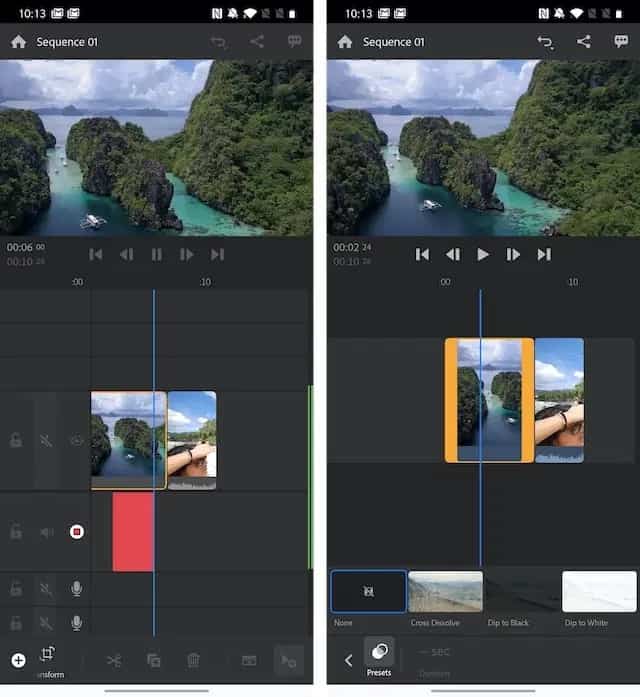 Adobe Premiere Rush is rush is yet another VivaVideo alternatives. The app has the coolest power tool features ever. It is literally best to add a dramatic effect to your videos that can set your social media account on fire. The best part about the Adobe Premiere Rush is how it is great at multitasking, as the app can edit 4 videos and add 3 audio tracks all at one time. 
Moreover, similar to VivaVideo,it gives total freedom to the users to edit their videos according to their own will. You will change the font, color, and size and even do a funny or serious voiceover. The app is also great for balancing sounds, blocking unnecessary sounds, and ducking. The premium version is available for just $4.99 to $9.99, which is honestly not that much as far as an app for creating marketing and branding videos.
2. Splice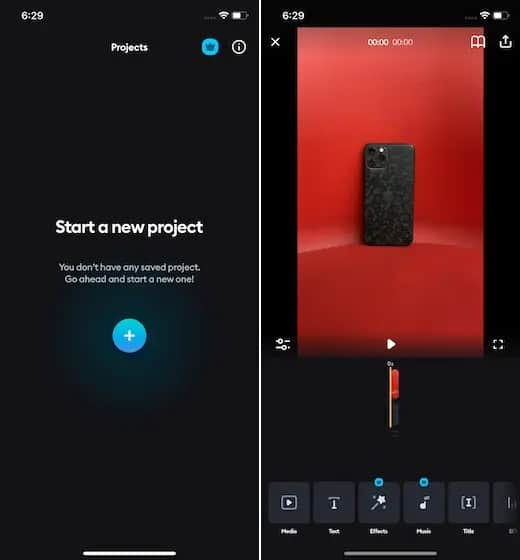 Splice is yet another amazing VivaVideo alternatives. The app is known for its lightweight interface, user-friendly features, and a wide variety of options. Compared to VivaVideo, the app offers a great variety of videos with interesting effects, themes, customized texts, and filters. Moreover, the text overlays, title slides, and background colors are some features that are peculiar to Splice only. 
3. KineMaster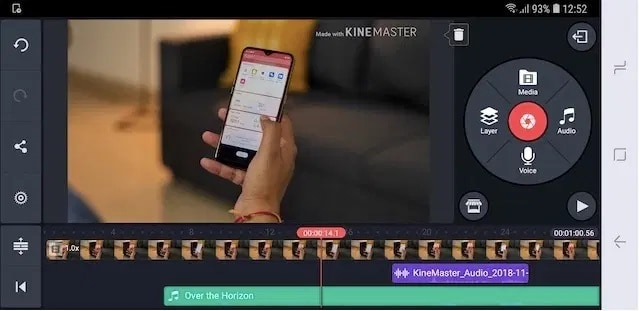 The first VivaVideo alternativesthat we have onboard is the KineMaster. It is one of the famous video editing apps that even excel VivaVideo in certain places. As compared to VivaVideo, the app has a relatively better user interface. With KineMaster, adding different layers of editing clips is literally not an issue anymore. The app claims to have the best filter and offers great color choices. The app also has an impressive library of effects to make any video look cool. The spectacular slow-motion feature is literally the best and makes it the best alternative to VivaVideo.The app is the best in all sense of the word and perfectly proves to be a VivaVideo replacement.
4. PowerDirector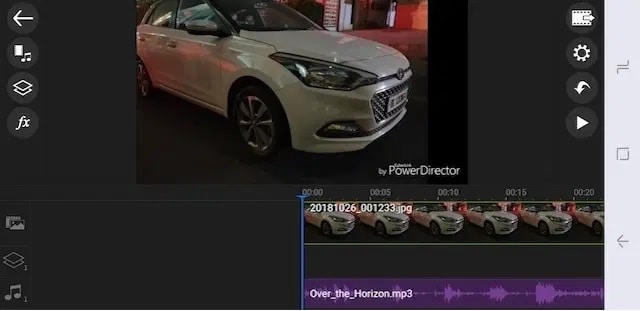 If you are looking for apps like VivaVideo, PowerDirector should certainly be your top priority. The app knows its job well. The app is known for exporting and editing videos in 4K resolution. Isn't it great? Moreover, despite being too full-on features, its interface is so easy, and using it is a piece of cake. The app offers stunning speed control. It can go on super forward speed if you wish to create fast videos, and it also produces incredible videos in slow motion. The app claims to have the best effect, transitional effects, and filters. It is also great at fixing shaky videos with the help of stabilizers. All these features of PowerDirector make it one of the best VivaVideo alternatives.
Install: Android
5. Magisto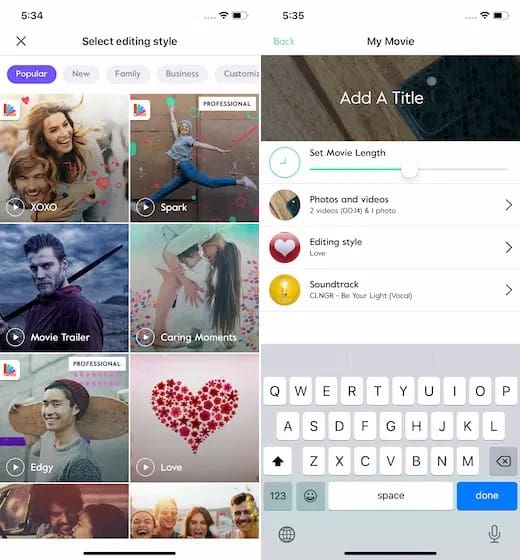 Magisto is yet another VivaVideo alternatives. The app is great for jumping the bandwagon and making trendy videos. Its professionally created high-end tools make it relatively easier to come up with regal videos. This app is perfect for creating videos for Facebook, Instagram, Twitter, and TikTok. The app is easy to grapple with. Magisto has a very easy interface and is quite easy to use. The best part about this app is its approved library of songs that you can add to your videos to make them more dramatic. Apart from that, the app is also cool in terms of making collages and slideshows. The app offers a free as well as a premium version. The premium version costs around 29.99/month. To unlock the extra features, you are supposed to add $59.99. A bit expensive but worthy buying.
6. FilmoraGo Video Editor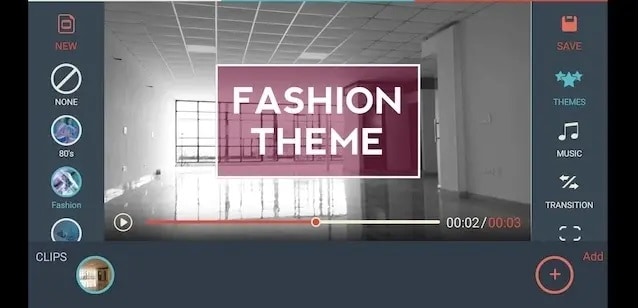 The next VivaVideo alternatives that we have is FilmoraGo Video Editor. The app is the perfect combination of the best videos with incredible ease. The app is one great multitasker, letting users use multiple tracks at one time. The app, unlike VivaVideo,doesn't stutter at all while handling multiple tracks at one time. The app is also great for soundtracks and sound effects, as they have a myriad of options for you. If you're someone who loves quirky stuff, the app is great for you. Similarly, the app has also got great things to offer for people searching for elegant soundtracks.  The best feature of this app so far is it lets people customize the filters. It also has an animated keypad that makes things look more attractive. 
7. InShot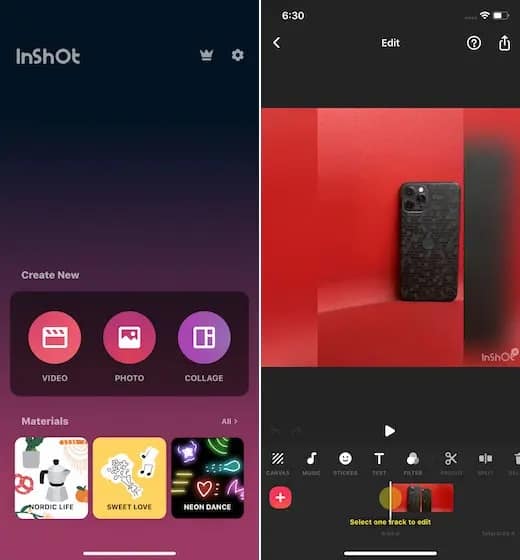 InShot is yet another app that is similar to VivaVideo. It is mainly famous for its splendid collection of music. The app is great for adding great sound effects to your videos. The UI of the app is very simple and lightweight. It has an easy interface too. Also, its amazing filters add to its charm. All these qualities make it the best app that works like VivaVideo.
8. Quick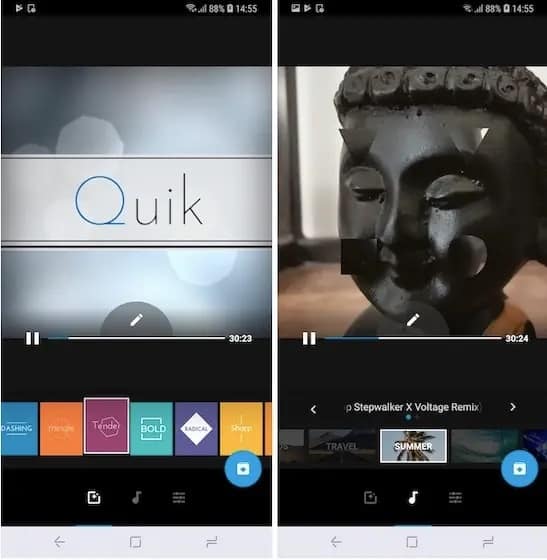 As the name suggests, Quick is hands down one of the fastest apps like vivavideo.The app renders a personalized video experience with a lot of ease. The app doesn't compromise its quality to increase the quantity. The app is spacious enough and lets users add up to 200 images for editing purposes. The app has an amazing feature of detecting faces and selecting the frame accordingly.  Moreover, the app is known for having the widest variety of themes, as it hosts around 25 themes. Apart from that, the title slides, GPS stickers, overlays, and free songs make it one of the best options.
9. YouCut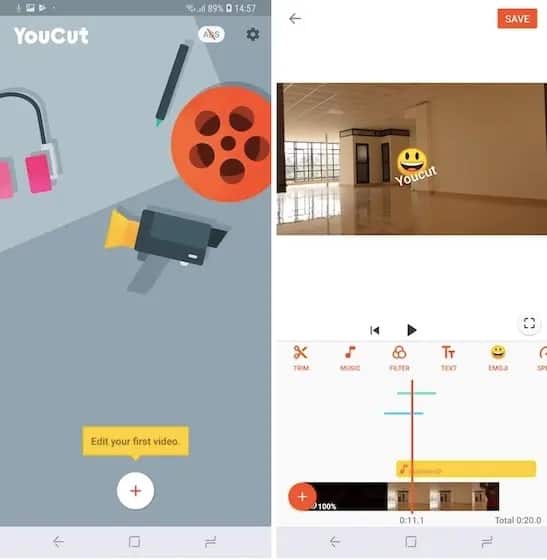 YouCut is the final VivaVideo alternative name in our search for apps like VivaVideo.The app has amazing FX and regular effects. The app lets users merge videos without ruining the quality. Apart from that, the additional features include trimming, splitting, and slicing. Moreover, tweaking the aspect ratio and choosing from a variety of backgrounds adds to its features.
Install: Android
10. VLLO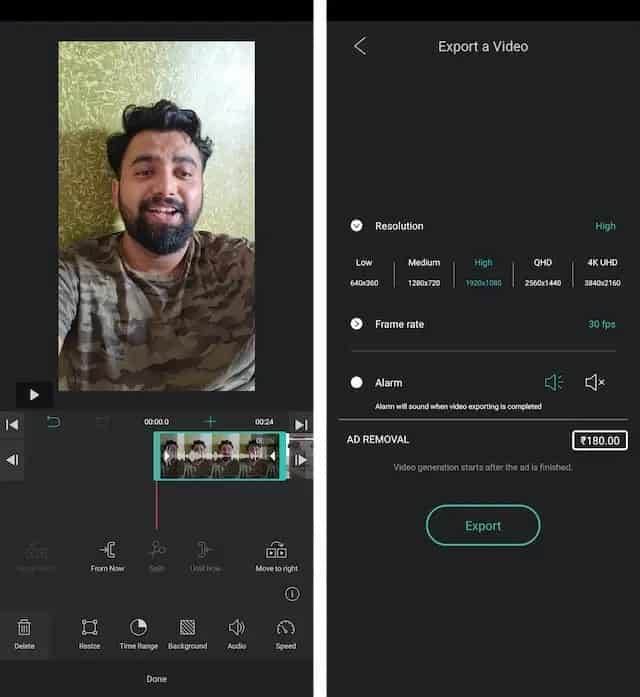 The next VivaVideo alternatives that we have is VLLO. The app is the easiest amongst all the VivaVideo alternatives presented in the list so far. The app is great for having multiple features, attracting sounds effects, impressive filters, and intuitive UI. The app also has additional features like merging, cutting, and it also offers speed adjustment. The best part about the app is the royalty-free music. It also has funny stickers to make your videos funnier. Lastly, its unique feature of letting users fade in/out of their videos makes it the best choice. 
Final Words:
So, that's it for today. We hope you will like our options. All these options are full of features, they are easy to use, and, unlike VivaVideo,they are private. Just pick one VivaVideo alternative of your choice and start using it. I hope you have the great time editing your videos.