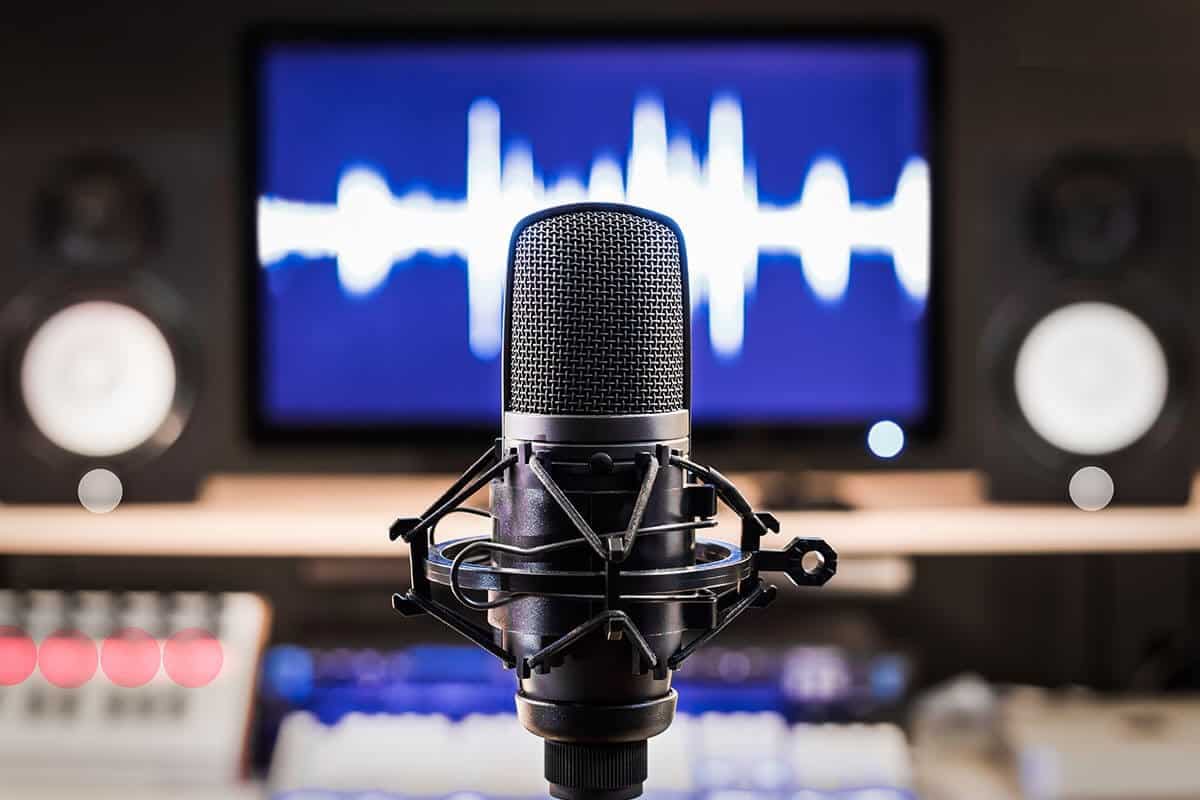 Audio recording apps are available on a smartphone. You can use them to record important lectures or anything you want to keep a record of. Additionally, this Audio Recording Software also enables users to record calls. However, there is no inbuilt recording software for computers, and this software is the essential element for content creators for creating content for TikTok, Instagram IGTV, and mainly for YouTube. 
Owing to technology, everything is possible now. Now, with the help of amazing software, you can easily create content projects, and you will not need any recording tools. 
Best Audio Recording Software Free For PC
So, if you're a singer or musician looking to record your voice and then post it online, you've come to the correct spot because, in this article, we are going to present you with the finest Audio Recording Software for PC that will allow you to record your voice and modify the pitch to your liking. So, let's get started.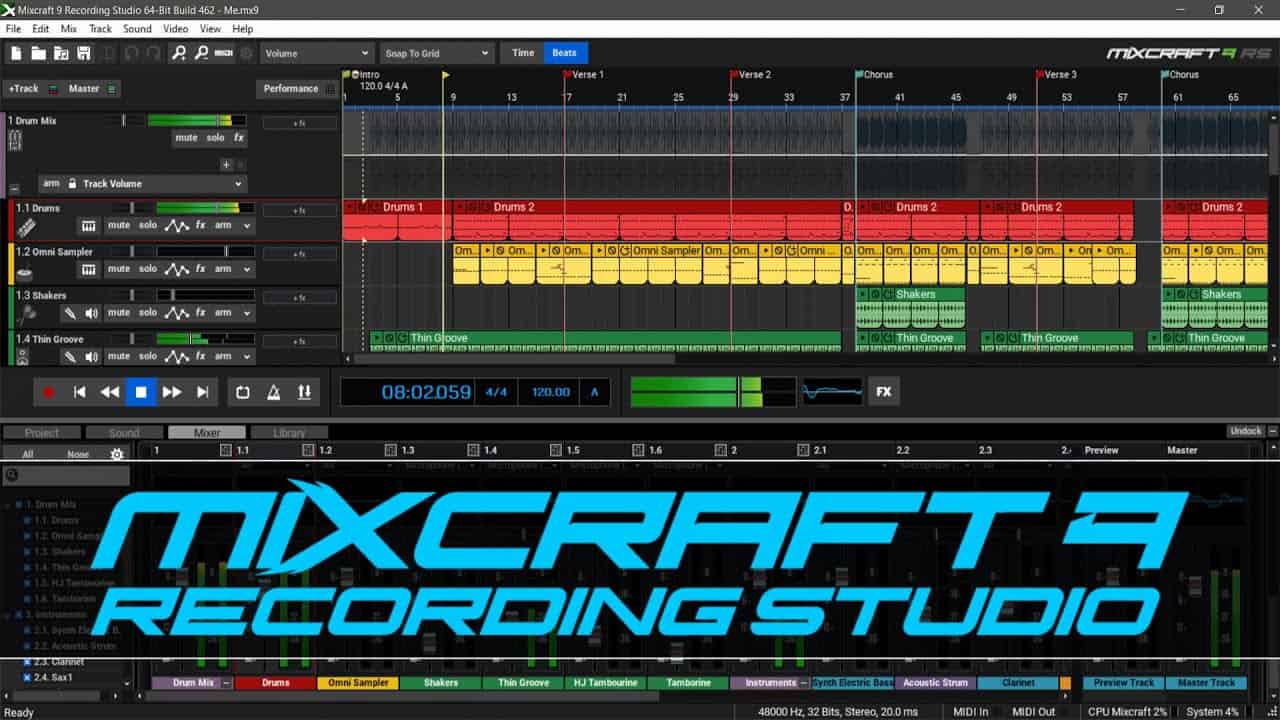 The first name on the best Audio Recording Software list is Mixcraft 9. It is considered one of the most effective and renowned Audio Recording Software reserved for computers. Mixcraft is a reliable and easy-to-use recording studio software that enables you to Record Music, manage loops, remix records, and create unique Music using virtual tools. Mixcraft 9 is available for both Mac and Windows. The possibilities are endless: you might compose whole soundtracks, edit films, and add effects to create professional compositions. The fundamental elements of this program are simple enough for everyone to understand. The most innovative features are strong enough for both serious and professional musicians.
The software is an all-purpose recording studio that offers a wide array of sound effects and more than 7,500 professional sound loops. Additionally, the software has recently equipped itself with some advanced features, including the ability to record and modify your Music. With Mixcraft 9, you no longer have to head to MP3, WAV, and different other formats.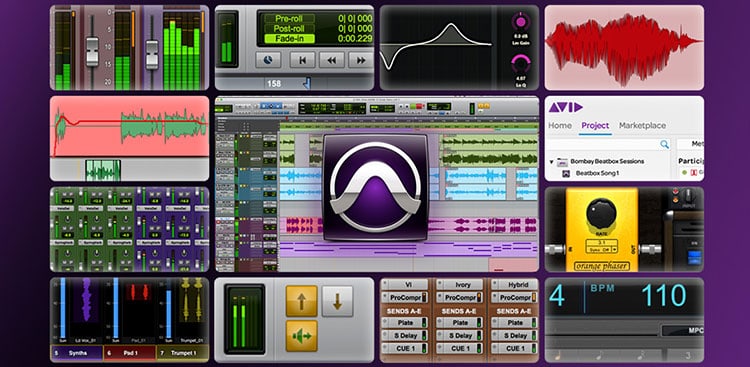 Next up, we have Avid Pro Tools. It is yet another amazing software on the list of best Audio Recording Software for computers. The software has largely assisted musicians and film and TV producers in composing, recording, editing, and mixing music and audio. Currently, the three available versions of the software are Pro Tools First, Pro Tools, and Pro Tools Ultimate. 
In addition to this, the software also offers a myriad of professional sound recording and editing programs, including loop tracks, pre-sets, MIDI editor, and many more. The best part about the Avid Pro Tool is that it offers a free trial for all the versions. Therefore, you can easily opt for any of the versions and try being creative with it. 
Audacity also comes in the list of best Audio Recording Software for computers. In fact, it is one of the most popular free Audio Recording Software. It is an open-source program and is capable of offering a wide array of options for editing and recording audio. The open-source program has a very simple interface, thereby adding to its virtue. Moreover, the software is compatible with Windows, Mac, Linux, and OS.
In addition, the software offers functions, including sound mixing, noise filtering, boosting, vocals, equalizations, and much more. If you are looking for a free program for your content and do not know much about complicated software, you can opt for it without any hesitation. You will not regret getting it.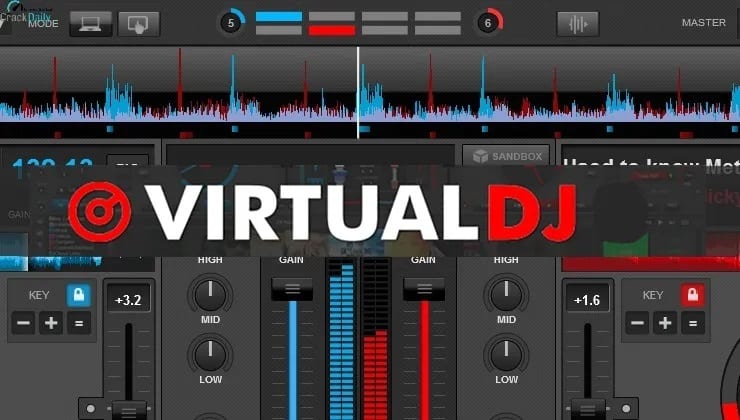 With the capability of contemporary computers, VirtualDJ allows you to rethink what you can do. VirtualDJ's platform and UI are similar to those used by professional DJs in nightclubs. This program has sliders, knobs, and spinners like a DJ console. The ability to modify the color settings while applying an overlay or scratch to several tracks is noteworthy.
VirtualDJ has a Home as well as a Premium Plan. The home version is suitable for beginners; however, you should opt for the premium plan if you are a professional. It costs around $19/month and $299 for a lifetime. VirtualDJ software is compatible with macOS and Windows both.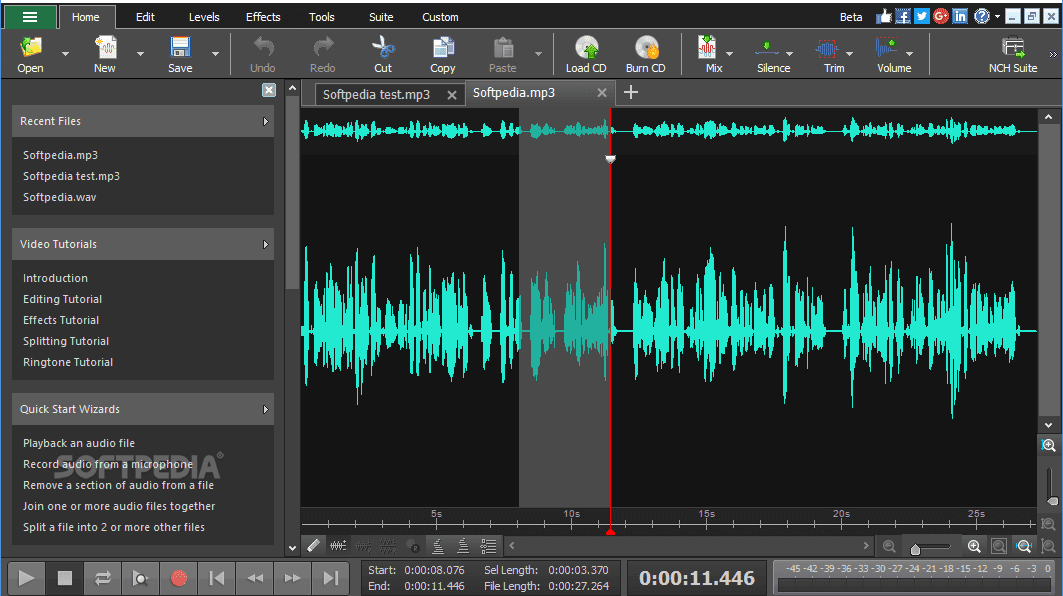 WavePad is a free audio editing program that is exclusively intended for personal and non-commercial usage. There is no expiration date on WavePad's ideal audio editing tool, which incorporates many of the capabilities included in this master's edition. Suppose you are going to be utilizing it at home, you can get the free music editing application. In addition, you may use a variety of file formats, including VOX, GSM, WMA, real Music, AU, AIF, FLAC, OGG, and many more, to create your project.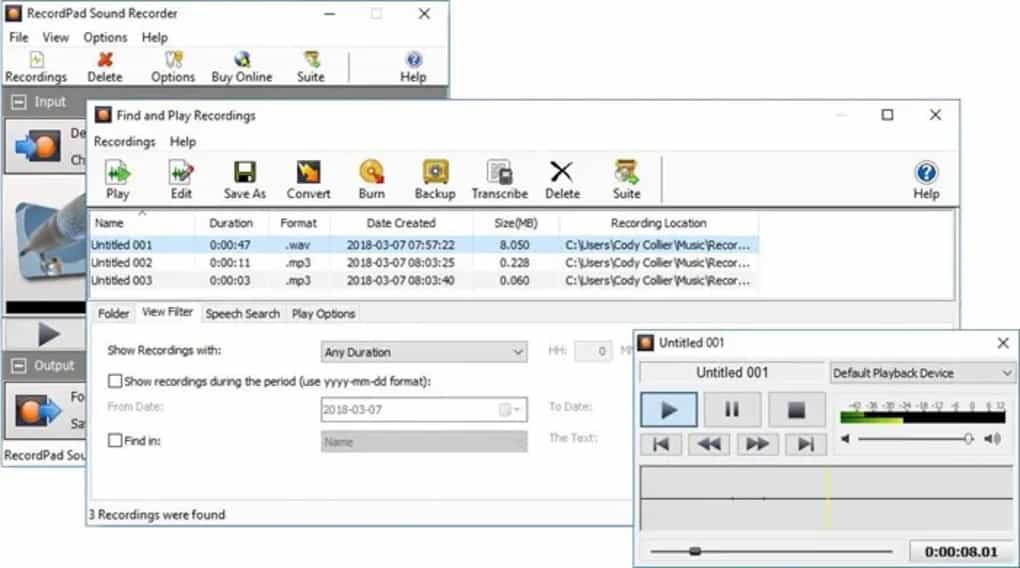 Audio Recording Software such as RecordPad is ideal for recording voice, including adding voice over to PowerPoint presentations, creating an audiobook, and recording a message. This tool is compatible with Windows PCs, Mac OS X computers, iOS devices, and Android devices. When it comes to creating presentations or an online course, this tool is beneficial to you. We want to hear from you if you are a journalist, a student, a digital marketer, or anything else. I believe it is a useful tool that you should experiment with, and it is entirely free.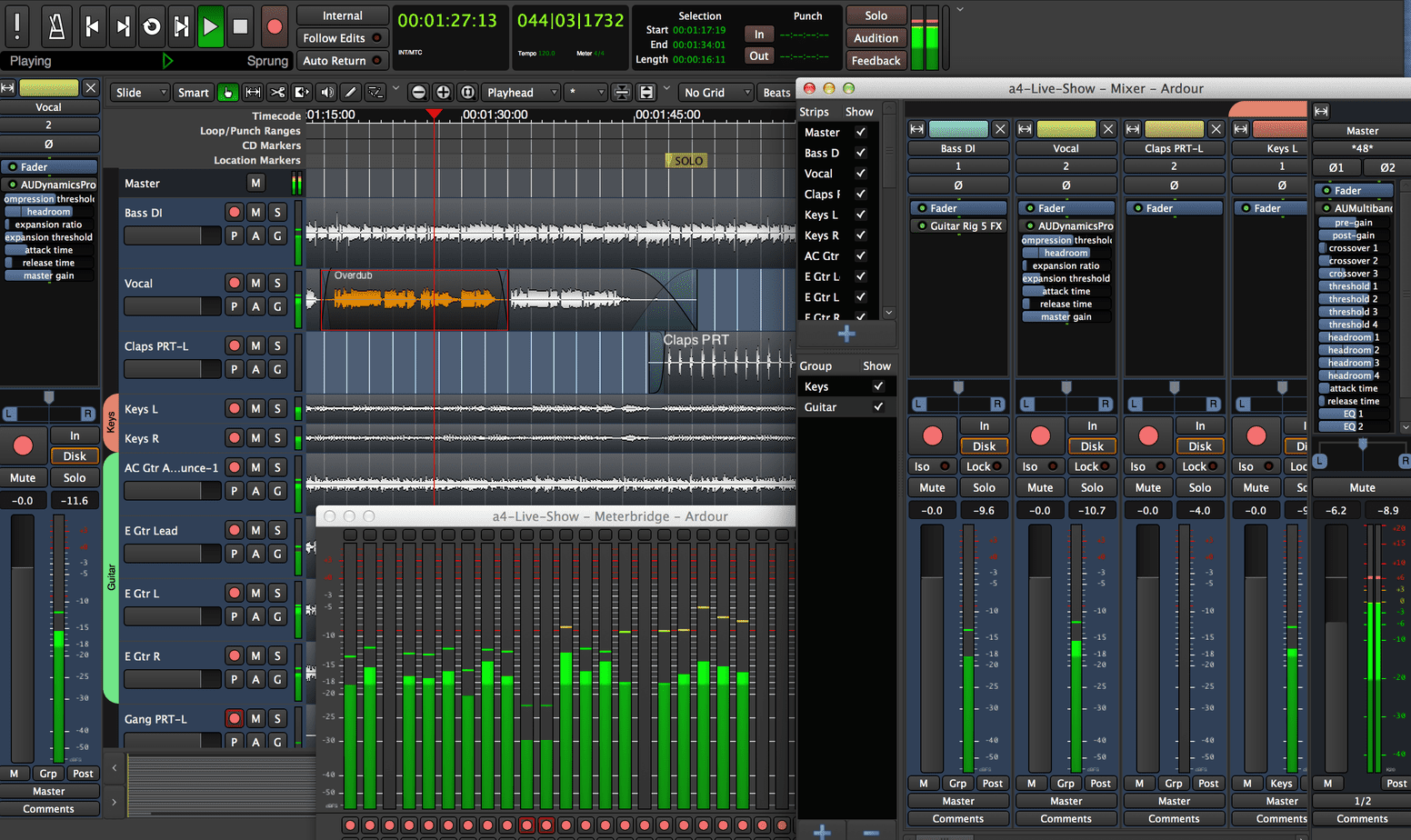 In addition to the ability to export video for use in film scoring activities, Ardour provides non-destructive recording and editing capabilities and the ability to create any combination of individual tracks for use in voiceover recordings. Additionally, you will be able to record audio through external devices or live audio and Music and then mix, edit, and export the final product in your desired format. It is available for Windows, Linux, and macOS.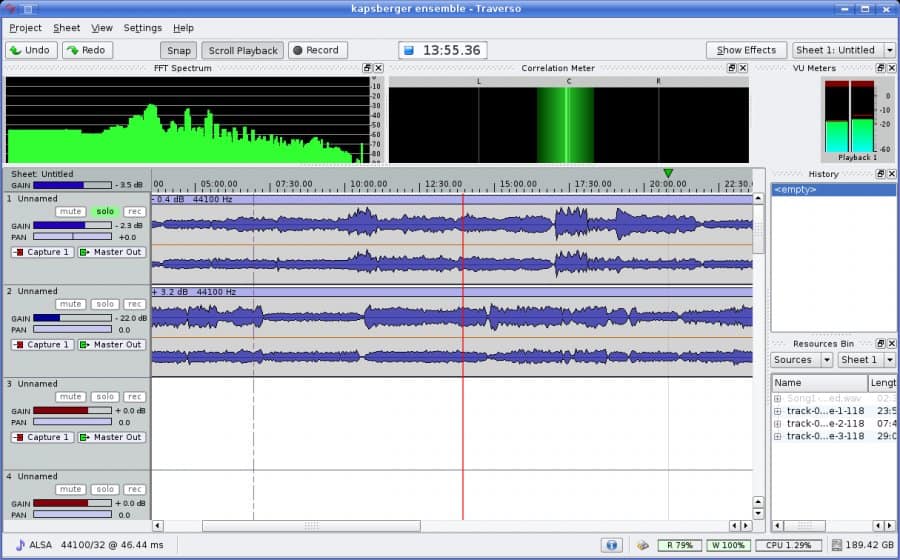 Traverso-DAW is a digital audio workstation geared to serve as an extension of your digital project's creativity. Users can compose, record, and edit Music or audio with remarkable speed and ease, unlike any other program they have ever used before.
Moreover, with this tool, a user can record a microphone into a single Track or as many Tracks as his/her device or hardware can allow. One can use any sample rate and wave file to save one's files as plain wave files or straight into a compressed audio file format like ogg or wavpack to save the device without compromising sound quality. Moreover, one can also import any sample rate and any type of wave file to combine them. TRAVERSO will take care of all of the conversions on a user's behalf.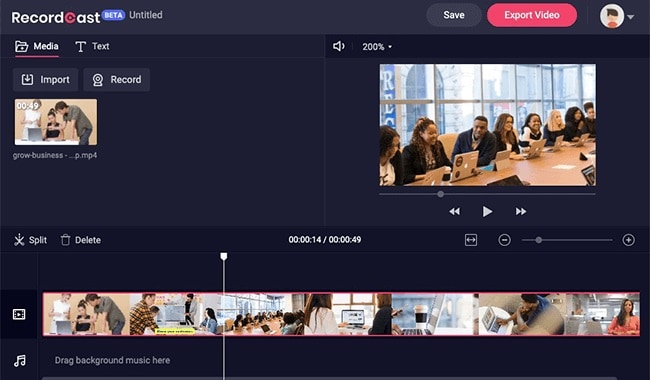 First, we can confidently say that the internet has surpassed all other databases in terms of sheer size. As recently as a few years ago, if you needed to learn about a topic in marketing and communication or keep up with changes in the workplace, you had to comb through outdated university textbooks. You don't even have to the get out of your chair to watch a video instruction on your computer or smartphone nowadays. However, it's not just that. This screen capture is required for a number of reasons, including the ability to share our knowledge by creating video faqs that are simple to follow and update customers on a current problem or clarify a report. 
The option to capture a video sequence with screen material will not be available on rare instances, as this feature isn't built into Windows by default.
Create a Video of Everything that Happens on your screen with "RecordCast."
Head to the official website of the application.

Access the control buttons at the bottom of the window. 

Once you press the button, the recording process will start. 

A new window will appear at this point. 

You will be asked for the permission to access the screen. 

Once it launches, the app finds its users a selection window. 

Now, minimize the browser and start recording your work with other programs.

Once you are done, then simply return to the tab with RecordCast in the browser and stop recording. 

You can download the finished video in WEBM format. 
.Pros
It is free of cost. 

It offers screen recording without any program 

You can download the screencast in an instant. 

You can add text, widgets, Music, and transition. 
Cons
It does not work offline. 

It does not offer maximum recording quality.
Final Words:
With the advancement of the technology, everything is possible now. Previously, the recording seemed like an alien concept. However, you can now easily record your content using these best Audio Recording Software.