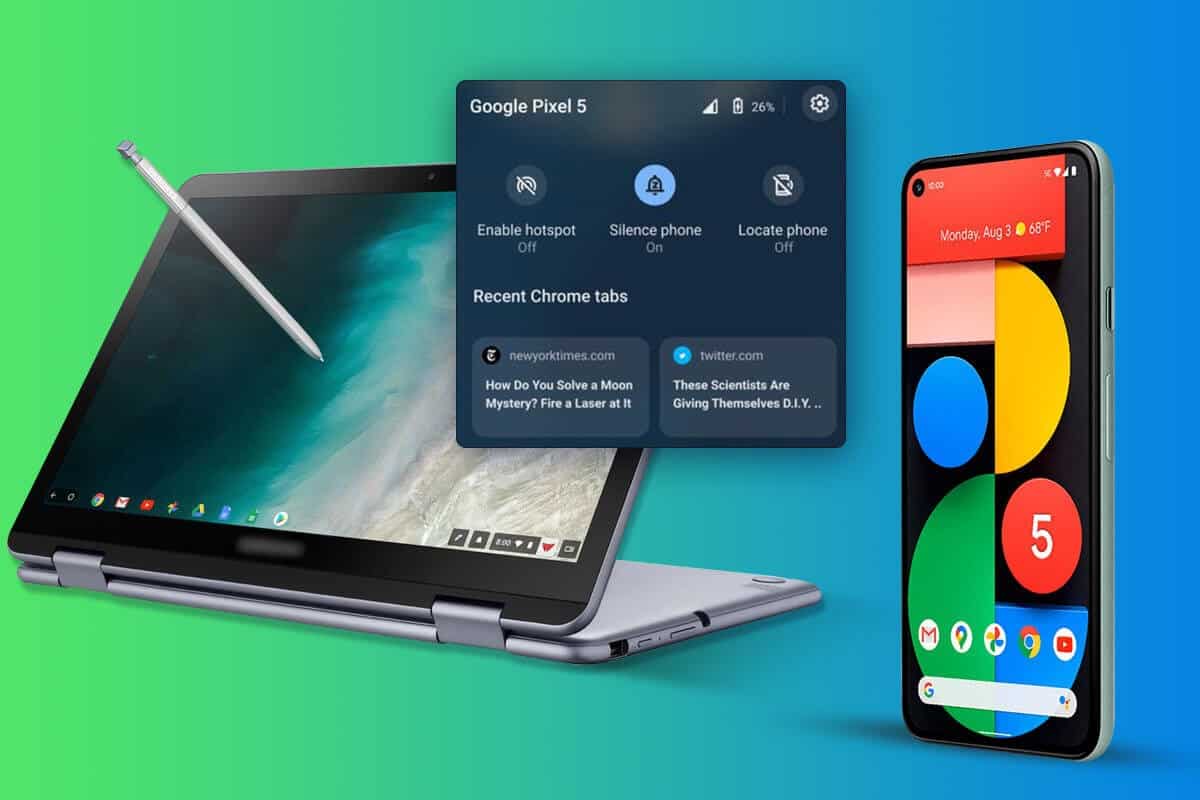 Chromebook has been familiar with people who want a full-fledged device without the restrictions of a Laptop. Google has attempted to market the Chromebook as a highly mobile device. Nevertheless, despite being a product from Google, Chromebook lacked the easy connectivity between Google-owned Android and Chromebook. However, on the 10th Anniversary of Chromebook, Google has launched a few features, including 1 to help the connection between Android Phone and Chrome OS Phone Hub. 
What is the Chrome OS Phone Hub? 
Google has chosen to launch a lot of new features to Chromebook on its 10th Anniversary. So, One of those features is Phone Hub for Chrome OS. Phone Hub is a trait that will let you sync some significant characteristics of your Android Device with Chromebook. With Phone Hub, customers will be able to get all their Android Notifications, calls, and Messages on their Chromebook. You can further do other things like turning Hotspot, Bluetooth, and Wi-Fi On and Off. The Chrome OS Phone Hub looks elegant and classy. It gives subtle Android-like toggles to Turn various services ON and OFF. Probably, Phone Hub will minimize the need for you to pick up your phone while using Chromebook.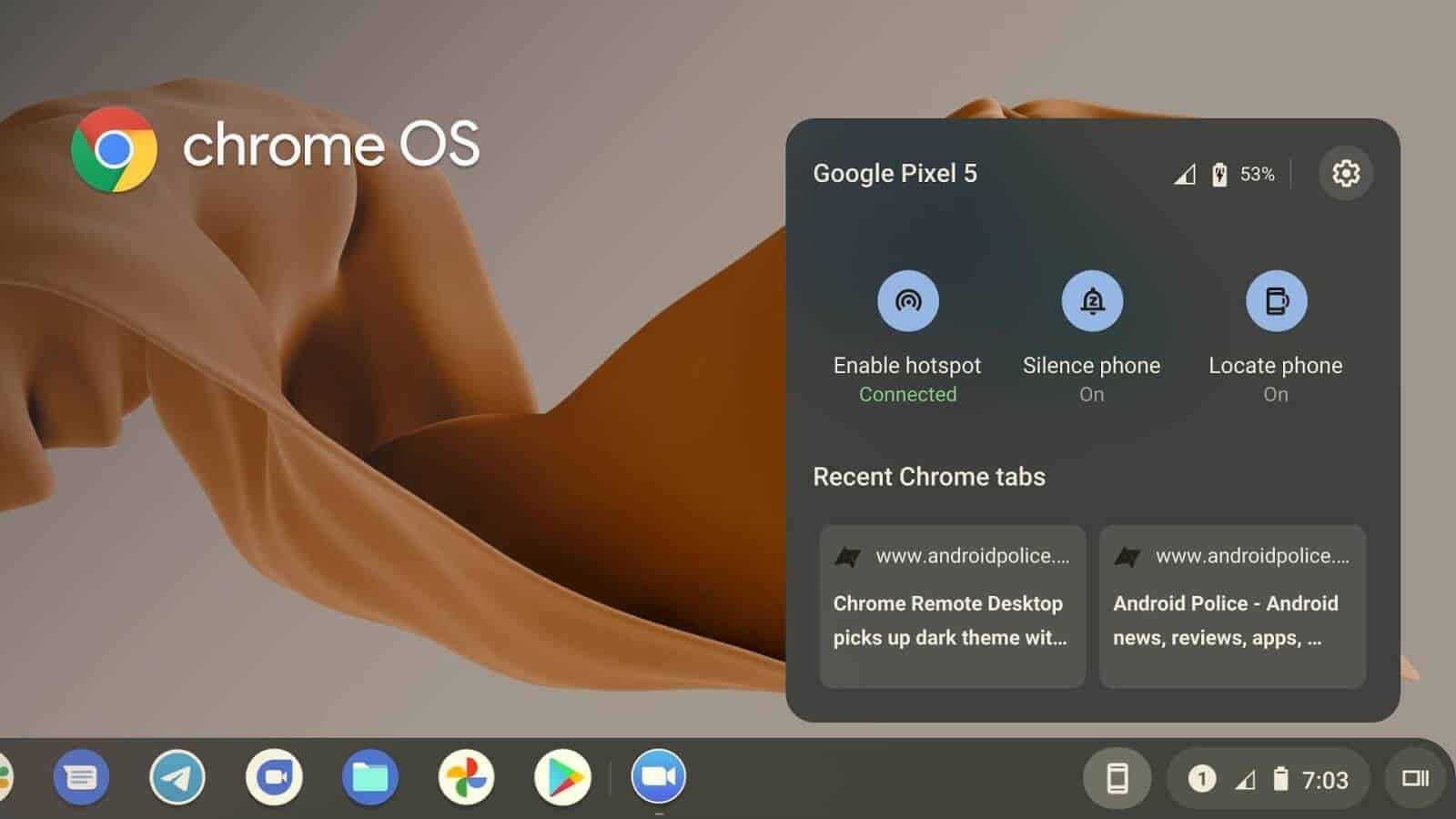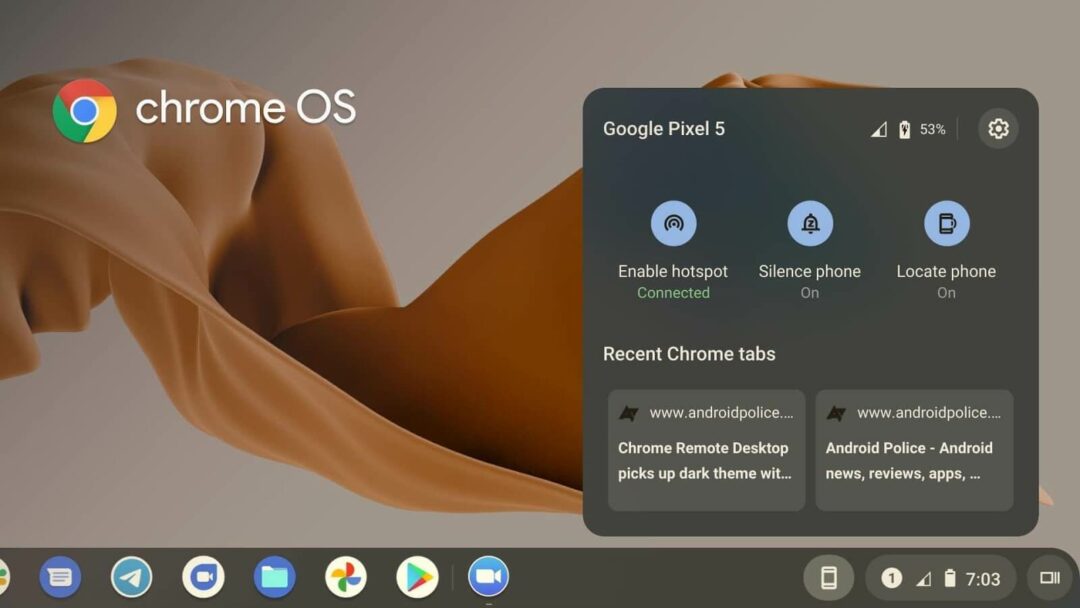 How to Connect Chrome OS Phone Hub with Your Android Phone?
To connect Android Phone to Chromebook utilizing Phone Hub, follow the actions given below: 
Step 1: You will 1st have to connect your Android device with Chromebook through your PC's Settings Menu. To do so, tap on the CLOCK on the bottom right-hand corner of the screen to open "Shelf" (the quick settings panel).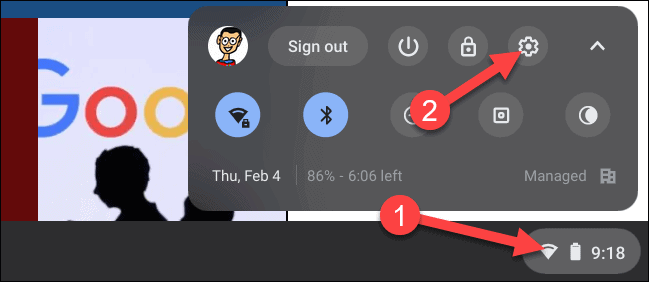 Step 2: Tap on the 'Gear' icon to open Chromebook Settings. 
Step 3: In the settings menu, tap on the "CONNECTED DEVICES" tab on the sidebar. You will now view an option named "ANDROID PHONE." Tap on "SET UP" written next to it. 

Step 4: On the new window, pick your desired phone from the drop-down list and tap on ACCEPT, AND CONTINUE to proceed further. Enter your Google Accounts password and tap Done.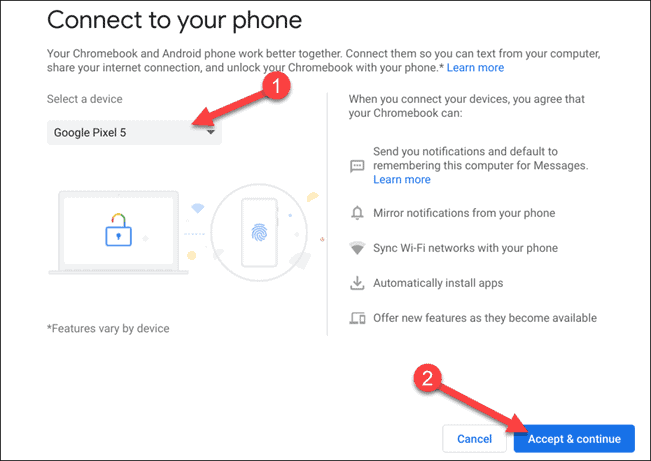 Step 5: Now, you will simply find your phone under the corresponding device tab. Tap on it for more settings. 
Step 6: Turn the Phone Hub toggle-on. 
Step 7: Under the settings, you can further decide what information you want to be displayed, which includes "NOTIFICATIONS" and "RECENT CHROME TABS." 
Step 8: Once you are finished with it, you will now see a Phone Icon on your taskbar tapping on which will open an intelligent toggle to let you control a few of your Android phone's essential features, like Hotspot, Bluetooth, Wi-Fi, etc. Furthermore, you will be able to see the recent Chrome tabs that you had been using on your phone. Tapping on those tabs opens the same webpage on your Chromebook too. 
As we discussed earlier, Chrome OS Phone Hub is designed to minimize the need for you to touch your phone for every essential task. That's how you can easily connect Android Phones to Chromebooks using Phone Hub. 
Also, Check :
Final Thought of

 

Chrome OS Phone Hub

:
Having that stated, Google, despite being aware of various attacks that mobile devices like Android and Chromebook have faced in the recent past, has not included any feature to safeguard your privacy online. Though Google adds traits rapidly, having a built-in VPN seems a bit far away in the future. So, for now, it is necessary to have a third-party VPN installed on your Chromebook.