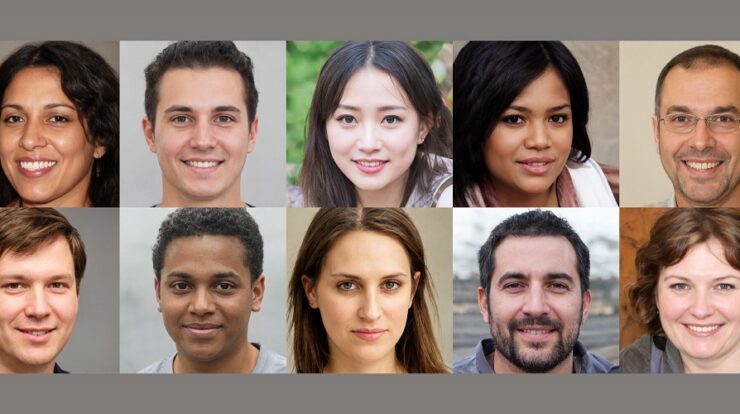 Privacy is an illusion in a world where everything is connected to the internet. Because of the rising violation of privacy on the internet, many people choose to remain anonymous to avoid being disturbed by random strangers. Although there are numerous methods to stay anonymous, there is no better way to take things to the next level than by creating a fake unknown identity for the internet. You can say something you wouldn't ordinarily say online if you have a fake identity. It also gives you greater freedom to express yourself. Fortunately, numerous excellent fake person generator tools are available online, allowing you to create a fake identity. You must provide certain details, and the tools will generate a fake name, photo, etc. Today, we'll list some of the best fake person generator tools to help you create a fake identity. Use the tools properly, and do not use your fake identity to damage anybody or anything.
Top Online Fake Person Generator Tools

The following are the best Online Fake Person Generator Tools for your Windows PC. Go through it and select what you require.
The first tool on the list is Fake Person Generator, whose name hints at its function. This is, without a doubt, one of the most advanced fake identity generators accessible. In terms of usability, the tool is smooth because it does not require any login or sign-up. However, the tool is extensive when creating a fake identity since it creates your security, driver's license information, passport, and personal likes and dislikes. Creating a realistic biodata list is aided by doing this. Furthermore, the tool allows you to include the identity's favorite color, music, activity, etc. This is a fantastic tool for signing up for a website requiring much information.
Namegenerator is the next fake person generator tool on the list, allowing you to create fake business cards and names easily. It is less advanced than the other tools on the list and needs to be more detailed. But it does a fine job and is excellent for people who want to have some fun.
Fakena would suffice if you only need to generate fake names and make a fake ID for simple purposes. It features a basic home page with a large button that generates a fake name. All you have to do is click it; the site will offer you a fake ID with all the necessary details.
DCode is next on the list, and if you want to create a new fake identity for yourself, you may use this platform. It creates ID based on gender, name, nickname, workplace, year of birth, birthplace, job or profession, etc. This fake person generator tool is excellent if you wish to have fun and make a fake ID for your future self. To create a new ID, you must randomly choose a new name, ethnicity, job, nationality, and so on. One of the platform's intriguing aspects is that it gives you riddles, everyday problems, arithmetic, and other activities to help you develop your identity.
FauxID is the platform to check out if you want to make a fake identity that looks just like yours. The tool's operation is straightforward: you feed it some basic information, and it uses that information to make a fake new face for you. Then, when you click the Generate button, the platform redirects you to a new URL with all your new avatar's information. You may bookmark this URL to obtain all of the details and ID. Then, you may display it to anyone who doubts it.
Check out Uinames if you're searching for a simple fake names generator with a user-friendly UI. Uinames has to be one of the finest fake person generator tools regarding the user interface. To further elaborate on the site's seamless usage, browse the site and hit the spacebar on your keyboard. That's all there is to it! The tool will handle the rest.
An ideal tool for creating a fake identity is the fake name generator. It gives an excellent solution with a plethora of fake name data generators. With this platform, you may choose to create a fake name. The tool allows you to choose factors such as gender, preferred nation-wise name set, and country in the major options. Then, all you require to do is fill out the details and hit the generate button, and the website will take care of the rest.
If you're stuck for a smart pseudonym, use the online-generator tool to assist you. Character names, corporate names, and even random nicknames may be generated with the tool. Our objective is connected to the fake names that can be chosen from the "Random name generator" list of corporate names.