Little Snitch is one of the best tools for analyzing network connections on macOS and creating a firewall to safeguard your computer from unauthorized invasions. Being integrated with macOS automatically makes it expensive software that many can't afford. Therefore, we have decided to bring Apps Similar to Little Snitch that are not pricey. In fact, some of them are totally free.  All these recommended Apps like Little Snitch are easy to use, user-friendly, and don't compromise quality and privacy. Moreover, these alternatives offer features Similar to Little Snitch. You should keep in mind that as Little Snitch is for macOS, all these Alternatives, like Little Snitch, are also compatible with macOS only.
Little Snitch Alternatives and Similar Software You Can Use in 2021
We have tried to introduce such options that are free and open-source. So, what are you waiting for? Let's get started.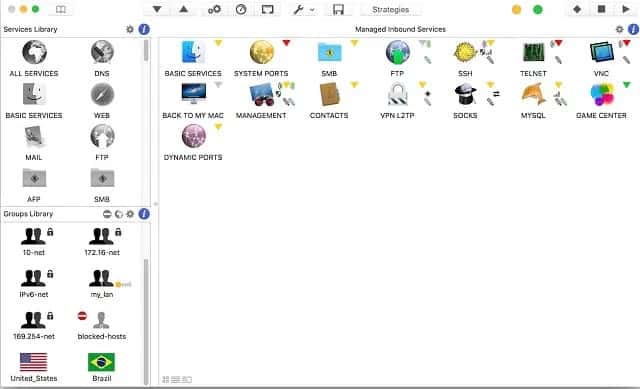 Murus is yet another name on the list of recommended Little Snitch alternatives. The app renders a free app analyzer and also builds a firewall for protection purposes. The integration with the macOS native Packet Filtering protocol makes the connection relatively more stable and protected. The app has a free and premium version both. The free version offers monitoring and filtering of inbound connection, and the premium version provides protection and filtering of outbound connections. Even the premium version is way cheaper than Little Snitch. So, if you are searching for apps similar to Little Snitch, this should be your top priority.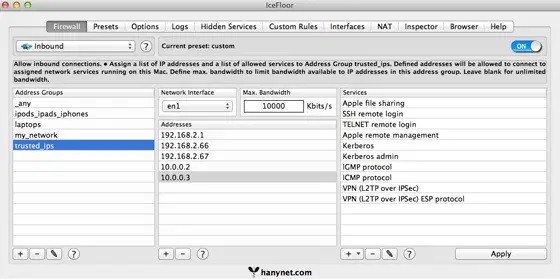 IceFloor, as its name suggests, is one of the most fantastic Little Snitch alternatives. Being built on macOS Packet Filtering technology, you can permanently block outbound connections. It is a free and open-source app. In addition to that, it can create configuration files, customize rules and apps. The interface is slightly challenging, and it is not compatible with Mojave. However, it is best for High Sierra and Sierra on MacBook. 
The first name on the list of Little Snatch alternatives is Radio Silence. The software has a user-friendly interface, is easy to use, and is very economical. Also, it contains features that are pretty much similar to Little Snitch. The app also vows to offer protection and security to your MacBook by creating a firewall. You can also block the access of specific apps to the internet by customizing your profile. 
Also, just like Little Snatch, you get notified whenever some app tries to make a connection, thereby letting you block, inspect, and let one make a stable connection. All qualities make it one of the best Alternatives to Little Snitch.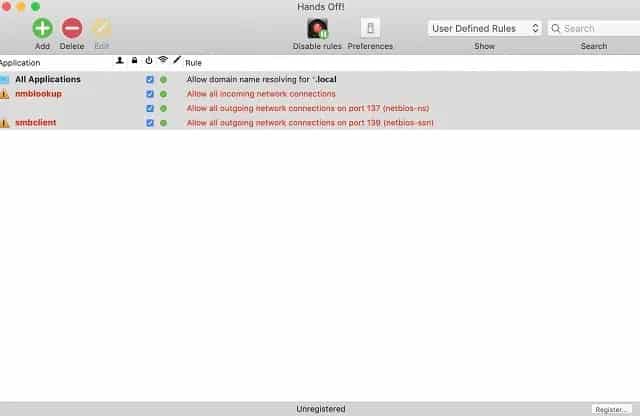 Hand off is hands down one of the best little Snitch alternatives. The app is known for having advanced features and a beautiful interface. It is also easy-to-use and offers exceptional protection by enabling the sniffing mode. The sniffing mode blocks applications from connecting to remote and unknown servers. It provides prompt notification and lets users know every time an app tries to make a connection. Unlike Little Snitch, the app is user-friendly and is best for those who are tech-savvy. The app also gives customization space by letting users create their own rules and app exclusion list. It offers a one-time purchase for $49.99. It is a little pricey, but it proves to be the best alternatives to Little Snitch, with great features like robust monitoring.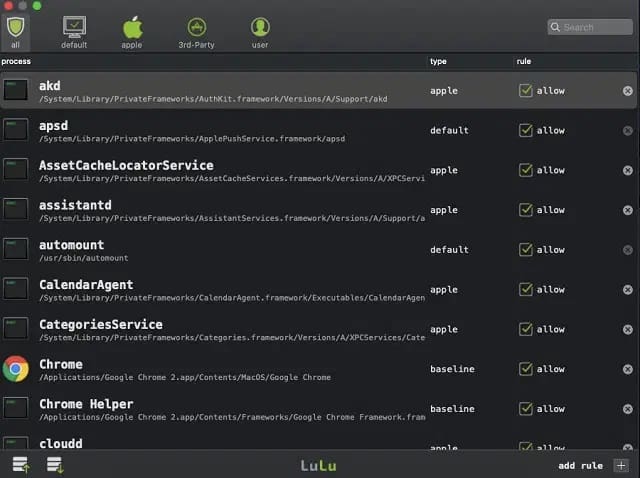 Next on the list of recommended Little Snitch alternatives is LuLu. It stands out from other apps like Little Snitch for its security features. The app is open-source and holds no restrictions on outbound or inbound connections. Moreover, it has an exquisite design and customizable interface, and these features are only peculiar to this open-source app. The bestest part about the app is that it automatically stops the app from accessing the internet unless you open their access manually. To sum up, it is one of the best fermium little Snitch replacements. Its only downside is its lack of intuition.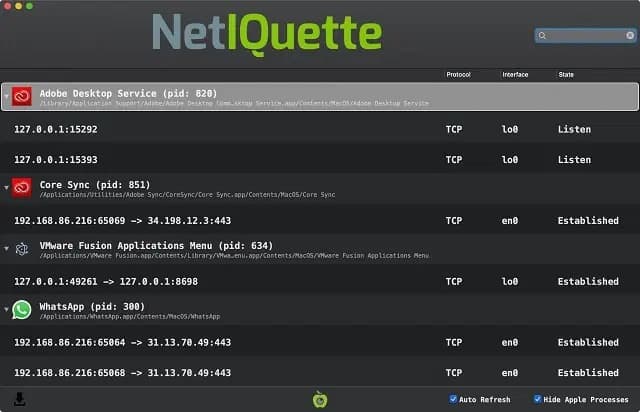 Netiquette is one of the trusted apps like Little Snitch. The app is created by the Objective-Sea team, the one who created Lulu. The tool offers an advanced networking tool and works even better than LuLu. It is an open-source app and is free of cost. The app is intuitive in its designs and lets you view the outbound connections. The app is actively developed; however, it lacks certain features and customization. It is prone to having bugs in the beta. Still, despite these cons, it is one of the most straightforward and easy-to-use options that you will ever come across.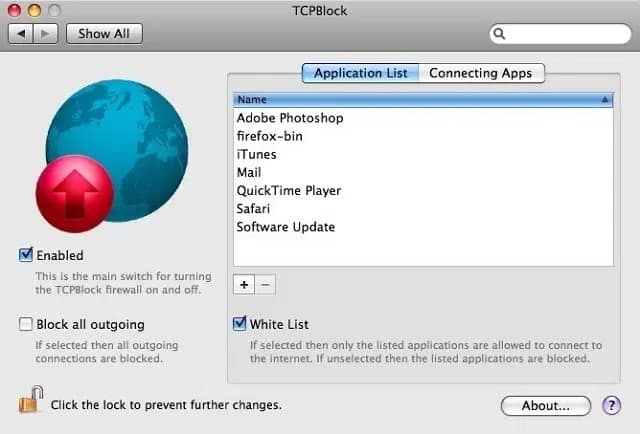 The next on the list of Little Snitch alternatives is TCPBlock. Unlike Little Snitch, the app does not prove to be on good terms with users. Still, it is famous for network monitoring and firewall. The list of network log features makes it easier for you to see where they have possibly created connections. The bestest part about the app is that it is lightweight and doesn't overwhelm the computer. The only downside is its inability to work with Mojave.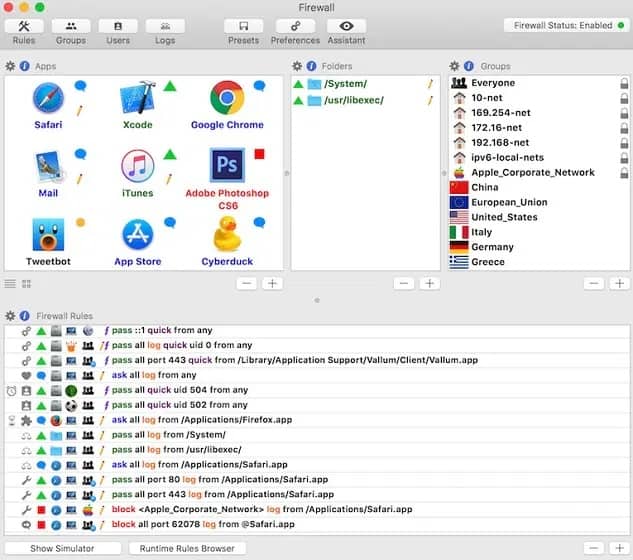 The following alternative on the list of best Little Snitch alternatives is Vallum. It is well renowned for having exquisitely designed apps for analyzing and monitoring network connections on your macOS. The app offers to monitor and filter the outbound connections based on geo-location, and the app also works by blocking specific apps from accessing the internet without permission. To make things easier, it also gives users the liberty to come up with a customized list of applications and to have pre-defined rules to monitor the internet connectivity that you already have set. Moreover, its drag and drop support makes blocking different apps relatively easy. In short, with its modern features and notification prompt, Vallum proves to be the spectacular firewall app and Little Snitch replacement.  The app offers 30 days trial and a later one-time purchase for 15 dollars only.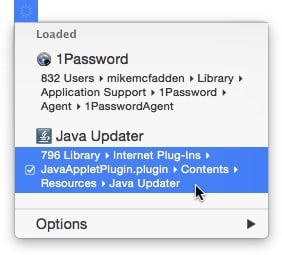 Loading is yet another name on the list of approved Little Snitch alternatives. It is convenient to use and has a friendly interface. It blocks apps from establishing connections by showing a loading sign every time they try to make a connection and immediately stops the outbound connections. Though it is not comparitvely as advanced as others and lacks features, it is still the best option for those searching for an elegant alternative.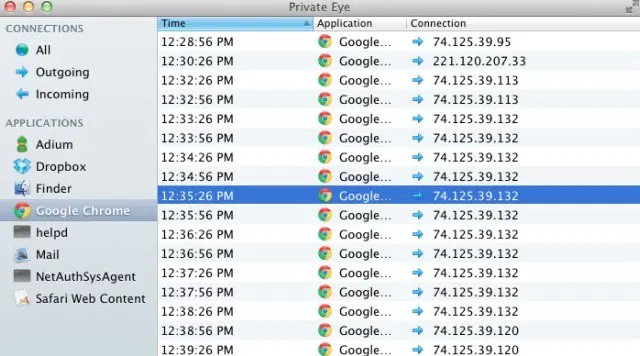 The last name on the list of best Little Snitch alternatives is Private Eye. The app is mostly recommended for those who are using older versions like macOS 10.7 and 10.8. It offers all that Little Snitch offers, including inbound and outbound loggings, app filtering, and creating custom rules. Since it doesn't have many advanced features, it is as lightweight and challenging as other applications. In short, it is best for not-so-technology-friendly people who are looking for simple alternatives. 
Also, Check:
Final Thought:
So, with all these Little Snitch alternatives, we call it a night for now. All these options are fantastic. They are user-friendly, have great features. Moreover, all of these apps are economical and block both inbound and outbound connections. Some are advanced enough to tackle modern network analysis. Now, the choice is all yours. Select the one that would cater to your needs. Don't be fooled by advanced technology; choose one that suits you the most.