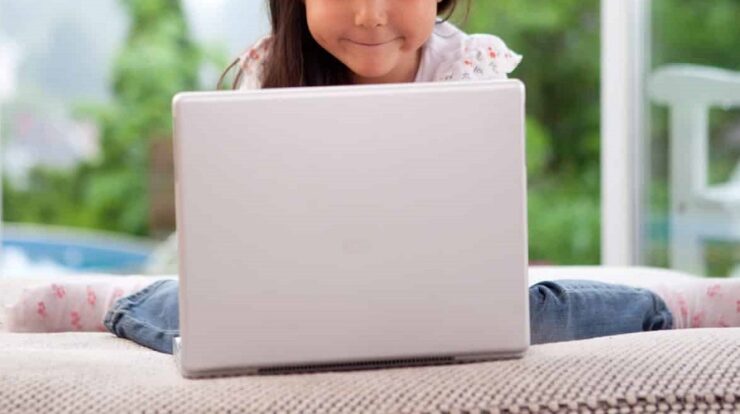 Windows 10 includes many wallpaper options, ranging from slideshows to various works of art. These can make your desktop experience more enjoyable. A basic snapshot, on the other hand, may get monotonous to you with time. This is where Windows live wallpapers come in handy. These dynamic wallpapers may provide a distinctive touch to your desktop screens. They have 4K wallpapers, 3D moving wallpapers, and Dynamic wallpapers. However, selecting a live wallpaper is a complex process for everyone. Some wallpaper might make your computer crash. So, let's look at some of the best Windows 10 live wallpapers.
Note: Some live wallpapers listed here do not work with Windows 10 since the operating system is not completely enabled. As a result, check into Windows 10 ISO to ensure these live wallpapers work properly.
Top

Live Wallpapers For Windows

To Try
The best live wallpaper software and tools for Windows 10 are compiled here. These can have a broad range of functions. You may use motion wallpaper, 3D Wallpaper, and 4K live Wallpaper on your Windows PC.
1. Lively Wallpaper
Lively Wallpaper is a desktop background app that lets you set dynamic graphics as your desktop background. With this free and open source software, you may use GIFs, movies, or web pages as your desktop wallpaper. Lively Wallpaper supports any resolution and aspect ratio on multiple devices, including High Dynamic Range and Ultra-Wide Aspect Ratios. The MPV media player's hardware-accelerated video playback allows you to set nearly any video as your Wallpaper. To preserve system resources, full-screen apps, and games suspend video playback. Lively Wallpaper has two themes: bright and dark, allowing you to take advantage of the trend of dark themes on your desktops.
2. Rainmeter
Within the Rainmeter wallpaper tools, there are several personalization options. This open source tool offers a wide range of themes and wallpaper options. All of its wallpapers are easily customizable. The live wallpapers are mostly about nature. It uses minimal hardware resources and works with any Windows version that supports live wallpapers.
3. Wallpaper Engine
Many individuals are aware of it. One of the best desktop software programs for Windows 10 is Wallpaper Engine, which offers various live wallpapers. They have beautiful wallpapers that will brighten up your desktop. It will only set you back $3.99 (Rs. 229). However, it is the best value, has been updated occasionally, and has added features to market trends. It contains animated wallpapers with colors, native resolution support, Steam Workshop, and video formats: mp4, WMV WebM, avi, m4v, MOV (for local files, Workshop only mp4), as well as compatibility with Razer Chroma and Corsair iCUE.
4. Aqua 3D Live Wallpaper
This is one of my favorite wallpapers. It depicts underwater aquatic life, with many fish swimming in the background. This Wallpaper provides essential information about the bubbles or the swimming corals. Aqua 3D wallpaper provides the most authentic pictures, and various water noises will enhance your experience. You may also choose the sort of bubble on your Wallpaper. This wallpaper is free, but you can also purchase a full-featured version.
5. Tomb Raider
The Tomb Raider video game inspires this wallpaper. The Tomb Raider live wallpapers mostly depict the primary protagonist, Lara Croft. Aside from Lara Croft, the free life wallpaper bundle includes several other characters. This live Wallpaper's biggest feature is its unique dust and particle engine, which makes the entire image lifelike.
6. DeskScapes
Deskscapes may entirely modify your computer's Wallpaper. It supports a wide range of built-in live wallpapers. You can also use the Dream Layout tool to create animated wallpapers. To improve the aesthetic of the Wallpaper, it also offers more than 60 stunning effects with various color options. It is free for the first 30 days, after which you must pay for the premium account.
7. Chameleon Wallpaper App
Chameleon Wallpaper changes color depending on its surroundings. When you move the mouse over the desktop, this Wallpaper changes to match the background color. It may select from various hues, most of which are popular. This wallpaper is highly optimized, consuming very little battery power.
8. Hologram Girl from Blade Runner 2049
Well, this wallpaper was inspired by the movie Blade Runner. It is a one-of-a-kind living wallpaper. The background of this Wallpaper has a science fiction feel, with a Hologram girl moving around, which looks interesting. One important benefit of this Wallpaper is that it works extremely smoothly and does not impact computing performance. This Wallpaper also only works while you are on the desktop. It will be halted if you switch to another window.
9. Sunrise From Top of Gondola on Whiteface HD Live Wallpaper
This Wallpaper depicts Whiteface Mountain in the United States. It is the sixth tallest peak in the United States. This Wallpaper depicts the most stunning and captivating dawn view from the Gondola Place peak. The entry also includes images of the Adirondacks and other Canadian summits. This wallpaper is quite light, so it will not interfere with the operation of the computer.
10. Blossom and Anime Girl
If you like anime, you'll enjoy these wallpapers. Princess Mononoke and Death Note mostly inspire these anime wallpapers. Because of the widespread popularity of this genre, you can discover a broad range of live wallpapers on DesktopHut. The character from Death Note's Wallpaper is the Blossom and Anime Girl.
Consider The Following:
Conclusion:
We integrate high-quality software and tools with live wallpaper features. The best live wallpapers for Windows 10 were thus those listed above. However, to use them, you must first download a third-party app such as DesktopHut or Rainmeter, making your system compatible with live Wallpaper.