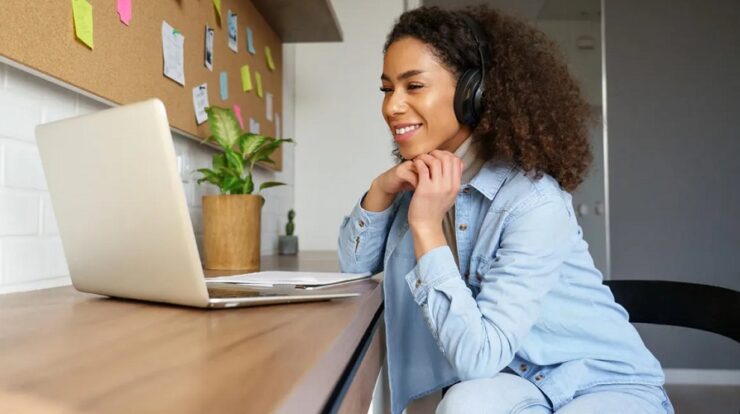 You can enjoy music when you have the best music player on your Windows PC. We've seen many of them over the years, but it's difficult to know or pick the best music player software. If you enjoy listening to music on your PC and are looking for an app that will allow you to listen to music without restrictions, providing complete control over your library and audio preferences, you should read this post. In today's post, we've chosen the best music player apps for Windows PC. You may install these apps on your Windows 10 or Windows 11 PC as a Windows user.
Top Music Player Options For Windows 10/11 PC
The apps listed below are highly recommended for playing music on a Windows PC. As a result, we have hand-picked the best music players for Windows 11/10 PC.
MediaMonkey is one of the most established music players available. It is a basic music player with amazing features and a unique way of organizing a music library. Downloading The MediaMonkey is a free music player app with many features and functions as a music converter. MediaMonkey is a good option if you're looking for one of the best music players for Windows.
Groove Music is included by default and is an update to Windows Media Player. The Groove Music quickly proved popular on Windows 10 and has remained the default music player for the current Windows operating system. Groove Music allows you to listen to music without restrictions. This app has many features, will automatically organize your library, and has a good user interface. You may improve your music listening experience by using an app that allows you to listen to music flawlessly. Groove Music is the best option for a superb music player.
AIMP is a lightweight software that will allow you to listen to music in the best way possible, and it is free, unique, and has a pleasing way of organizing the music library. It is simple to use and includes a search bar for quickly discovering music. It supports all music file formats and allows you to change the tempo of music playback. If you're seeking one of the best music player apps for PC, try AIMP and see how excellent it is.
The Macgo Media Player is a media player for Windows that allows you to play audio and video files on your PC. It supports several audio file formats and features a basic interface for easy browsing. This software also supports Dolby Audio, organizes all music files in one location, and allows you to use several equalizers to achieve the best sound quality. If you're looking for one of the best music player apps for Windows, Macgoo Media Player is a great option.
PowerDVD is among the best music player apps for Windows PC, and there's no denying the software's impressive features. It's an excellent audio and video media player. PowerDVD is recommended as a powerful music player with excellent features. It has some of the best features for a more enjoyable music listening experience. You may listen to music in good audio quality using PowerDVD. It supports several audio formats and allows you to listen to music in Dolby Audio, DTS-HD, and other formats.
Winamp is one of the most popular music players allowing users to listen to various formats. It is well-recognized for supporting various audio formats such as WAV, OGG, etc. Regarding plugins, plugins like lyric plugins may be installed to show song lyrics. On Winamp, you can customize the app's appearance and quickly organize your music library. Other features of Winamp include the ability to listen to the radio, the flexibility to function both online and offline, and the option to tweak your equalization settings to get the best sound for you.
MusicBee may be recommended since it has music player software that provides ease and the best music listening experience. For starters, it's a lightning-fast music player. This software is compatible with Groove Music. There is an option to customize and change the appearance of this music player app, and you can tweak its equalization for a better sound experience. It is a fantastic music-playing software and among the best music player apps for Windows. It supports major audio formats.
It is essential to have a decent music app. That is why an app like Vox Music Universal is highly recommended; it is one of the few music players that supports several formats. Vox Music Universal supports audio formats like MP3, OGG, and FLAC. For a better music listening experience, users may customize equalizers with this app. Once you've downloaded and installed Vox Music Universal on your Windows 11 or 10 PC, you can quickly listen to music and organize a playlist; the app has a great design and is one of the best music player apps.
Also, Take A Look At:
The Bottom Line:
Finally, these are the best Windows PC music player apps. If you have any recommended apps on your PC, please share them. You'll be able to listen to music better and have a better experience; they're free and simple to download.