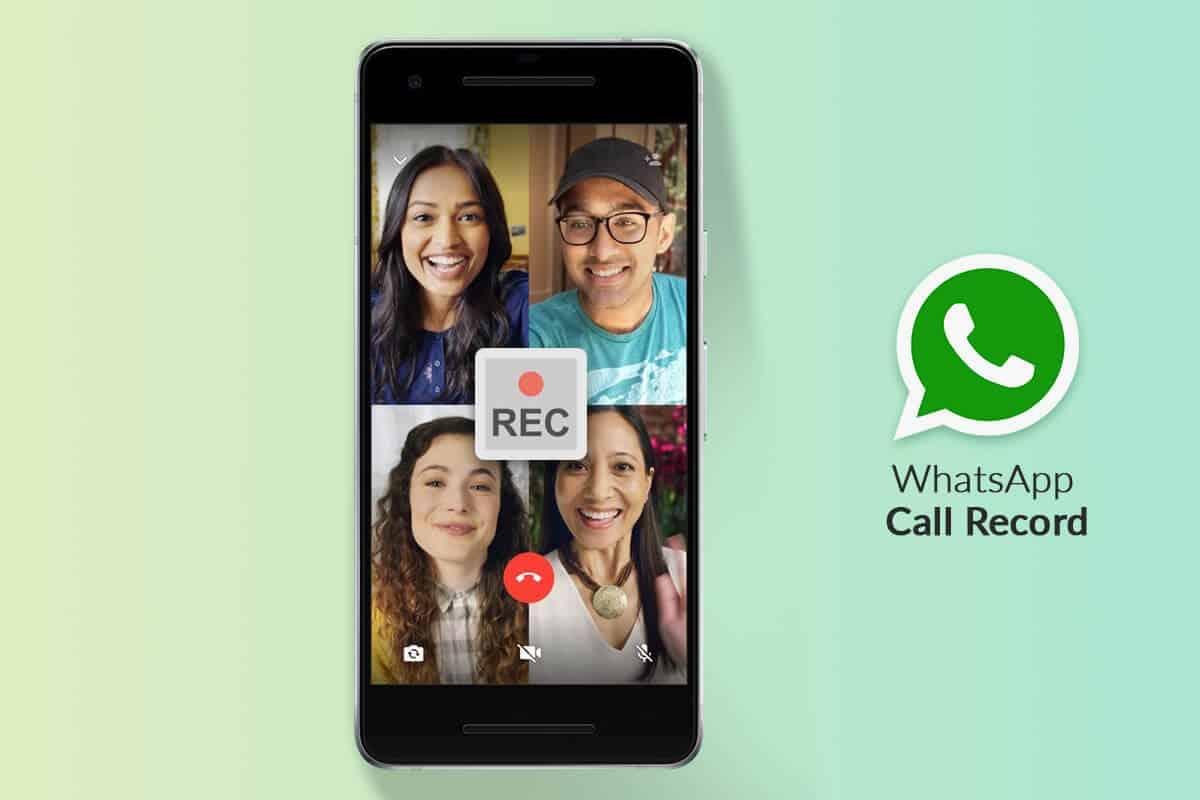 Want to record video calls? As well, this is legitimate only if the party on the other side of the call knows about it and agrees to it. So, WhatsApp does not offer any such ways to record voice or video calls, but there are some applications that can help you with the same. This necessity of WhatsApp video recording may arise for various reasons, for Example, To recording cooking recipes you learned on WhatsApp throughout these times of social distancing. 
So, You can opt for using the inbuilt features of your Android or iPhone device, i.e., the already available screen recorder app. Now, Go through the article & pick the method that suits your device & other requirements. Let us begin. 
How To Record WhatsApp Video Calls 
Now, we have listed some of the best ways with which you can Record WhatsApp Video Calls on both Android and iPhone. 
How do Record WhatsApp Call With Audio on Android Devices? 
Android devices have an in-built Screen Recorder app that you can use to record whatever you either cannot download from any application or to record WhatsApp video calls. So, What you need to do is just follow the below steps: 
-Locate Screen Recorder on your device's notification bar. Click on it to enable. 

-You will now see a recording bar on the side of your phone screen. 

-Click the Red button to start recording, or you can turn it all after the WhatsApp video call starts. 

-Here, make a WhatsApp video call and tap the red button to begin recording. 

-Suppose you want to record audio, go to the Settings tab next to the red button and look for 'Audio Source.' 

-From the available list of options, you have to choose Microphone audio. That will enable recording a WhatsApp call with audio on an Android device. 
Here That's it. Once you press the Stop button, the recording will stop & will be saved in your device gallery automatically. 
How do Record WhatsApp Video Calls on iPhone Device? 
On your iPhone device, you can use an in-built screen recorder to record the video calls on WhatsApp but remember that Apple does not support any kind of voice recording over any of the platforms, be it WhatsApp or any other video calling application. 
Thus, To record WhatsApp video calls on your iPhone with iOS 11 or later, you need to follow this simple pile of steps. 
-Visit Settings > Control Centre > Customize Controls. 

-Here, on the page that displays, you need to tap the '+' icon for the recording. 

-Otherwise, you can directly swipe upfront the bottom of the screen and reach the Control Centre. 

-Choose the Record icon + Microphone (for audios). That's it, and you are now ready to record. 

-Go to your WhatsApp app and make a call to anyone. This recording will start, and you can watch the recording in your device gallery. 

-Anytime when you are done with recording the important part, stop the recording by clicking the red bar at the top. So, A pop will ask you to 'Stop Screen Recording,' press Stop to finish recording. 
Note that: You are not allowed to record audio through any means on iOS 13 or later under Apple's privacy policy. 
Also, Check:
Final Thought:
Both these ways to record screens with audio are within your Android and iOS phone, lets you quickly record WhatsApp video calls. Well, Record your calls effortlessly with these methods, and you do not need any separate recording app. So, if you're not satisfied, you can check out these screen recorder apps for Android.