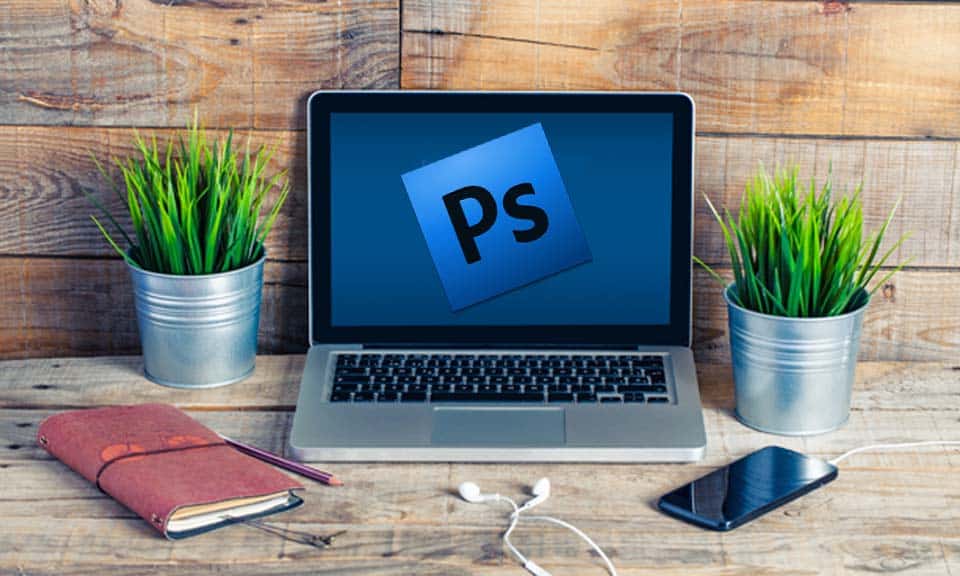 The Scratch Disks are full is a type of Error in Photoshop that occurs when the computer is strapped for memory to save Photoshop's temporary files. The minimum free space Photoshop requires to function well is almost 6GB. Nevertheless, this is the minimum space that Photoshop keeps intact in the scratch disk, and the available space that Photoshop consumes is the 6GB deducted from the free space. So, for example, if there is 10GB space, the available space would be 4GB, which doesn't suffice. And that is where an Error in Photoshop kicks in. 
When this error occurs, the Photoshop crashes, or it does not load in the first place. However, there are certain methods to fix scratch disk are full Error in Photoshop. The first method to fix the Error in Photoshop would be using more RAM and constantly deleting the extra temporary files to keep memory space free.
10 Ways to Rectify the Scratch Disks are Full Error in Photoshop
 Here, we present some more methods to fix the Scratch Disks are full of Error in Photoshop. 
1. Clear-up Memory Space
The first and the easiest way to fix the scratch disk are full error is freeing up memory space on the computer. Gear up and delete all the junk files that are occupying lots of space in your computer. This would help Photoshop store the temporary files easily. For deleting junk, you will have to check the storage first. Both Windows and Mac have different methods to fix the Error in Photoshop. Let us present each step by step:
Checking Storage on Windows
Head to the Settings app.

Click on System on the following screen

Now opt for Storage to check computer's storage details.

It will lead you to see the occupied details as to what file is taking much space. It will help you decide what file should be deleted first. 
Checking Storage on Mac
For checking storage on Mac, follow these steps:
First of all, click the Apple logo located at the top-left corner and opt for About This Mac. 

Now, click Storage right at the top and select Manage.

It will display the content in use, the amount occupied, and the suggestion to clear up space.
2. Get Rid of Photoshop Temporary Files.
Photoshop comes up with temporary files, which it later stores on the computer storage. Therefore, you should better free-up some storage on your computer to avoid scratch disk are full error by deleting these temporary files that are not relevant any more. In this way, Photoshop will get more space to save relevant temporary files without any hassle. To get rid of temporary files, follow these steps:
Launch the Run option by pressing the Windows + R key and hit the Enter key.

As soon as the temporary folder opens, search for the files named Photoshop or PST.

Now, right-click the temporary files, and select the Delete option. 

To make sure the files are completely deleted from your computer, delete them from Recycle Bin also. For it, right-click the Recycle Bin on the desktop and now select Empty Recycle Bin. 

If you want to delete temporary files using Mac, all you have to do is search for these files with the help of Spotlight and then delete all those files that are not desirable anymore. 
3. Switch the Scratch Disk on Startup
Scratch disk is a hard disk drive used for temporary storage while Photoshop is functioning. Photoshop consumes this space to store chunks of some documents and all hose history panel states which don't fit in the RAM or memory of the computer. Now, some users often assign various scratch disks to Photoshop, and if you do so, it is possible to change these scratch disks on Photoshop. Changing the Scratch Disk on Startup is a great way to eradicate scratch disks are full error. 
Let us tell you the ways to switch the Scratch Disk on Startup
First of all, you need to launch Photoshop on Windows and press and hold down the ctrl ad Alt key together. 

If you are using Mac, you are supposed to open Photoshop and press and hold down the Command and Option key simultaneously. 

Finally, opt for a new scratch disk from the Startup dropdown menu and then finally click OK.
4. Change the Scratch Disk Drive In Photoshop
Another way to deter scratch disks are full error is to change the Scratch Disk Drive in Photoshop. Photoshop is intrinsically designed to use the operating system's drive as its scratch disk; however, if you have multiple drives or partitions in your Photoshop, you can conveniently steer your Photoshop to using them instead of a default operating system. This proves really helpful to avoid errors in Photoshop. Here's is the guide to do so:
First thing first, open Photoshop on the computer

Now, click the Photoshop menu, select Preferences, and opt for Performance.

Finally, enable the desired scratch disk and disable the unwanted one in the Scratch Disks compartment.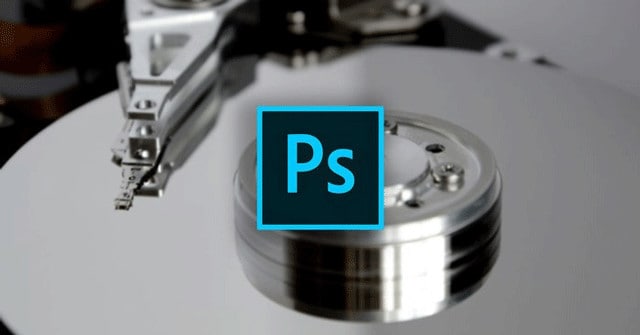 5. Turn off the Auto Recovery Feature in Photoshop
Another easy way to stop Error in Photoshop is to simply disable the Recovery feature in Photoshop. Photoshop is designed to automatically save all the files you work on, which is quite considerate. However, the setback of saving these files is the consumption of memory, causing scratch disks are full error to occur. Hence: if you are not fond of the auto-recovery saving, then you have the option to disable this setting to free up some space on your computer, thereby avoiding Error in Photoshop. Again, follow our simple steps to disable the Auto-recovery feature.
As before, launch Photoshop on your computer

Now, click Photoshop at the top, select Preferences, and select File Handling.

Finally, untick the box that reads "Automatically Save Recovery Information Every. And you are good to go. 
6. Allow Photoshop to Use RAM
One of the easy ways to correct scratch disks are full error is to let Photoshop use more RAM. In this way, your computer memory will be more spacious. In addition, most of the files will be stored on RAM, leaving enough free space. Follow these steps to keep all your information on RAM:
Firstly, launch Photoshop.

As before, click Photoshop, choose Preferences, and select Performance.

You will come across a box labeled as "Let Photoshop Use" on the right-hand side pane. Write down the desirable amount of RAM beside this option and finally press OK.
7. Delete Cache Files
When you make any chnages in an image in Photoshop, Photoshop saves the older version as a cache file on your computer. This will cause the computer to run out of memory, ultimately causing Error in Photoshop. So, to ensure your computer has not scratch disks are full error, you must delete the cache files as long as you want them for any special reason. Moreover, it is also pertinent to note before making any move that you strip yourself of the ability to make any changes reversible by deleting the cache files. To delete cache files, do the following things:
Head to Photoshop

Select Edit menu at the top, choose Purge, opt for the All option, and all the unnecessary cache files will get deleted.
8. Revisit the Crop Tool's Values
As its name indicates, the crop tool allows you to crop your picture according to the specified size. You will have to stay conscious of the size you are entering while specifying a size. If you, let's say, opt for centimeters instead of pixels, you will get an immensely large picture, causing unnecessary storage consumption, thereby causing scratch disks are full error. To avoid this from happening, follow these steps:
Open Photoshop, head to the crop tool, and remove the given values from the boxes.

While entering other values, better choose values in pixels, and you are good to go. 
9. Defrag the Hard Drive 
Defragging the scratch disk drive is always a good idea to free up some memory space. And you will no longer complain that Scratch Disks are full of Error in Photoshop. Follow these steps:
Search Defrag in the search menu, select Defragment and Optimize Drives.

Hard drive partitions will display on the screen. Opt for the one you wish to use as a scratch disk.

Finally, click the Optimize button. 
10. Reset Photoshop Preferences
Resetting the Photoshop preferences time and again can be the reason behind the scratch disk error. Changing it to default may fix the issue for you. Here's the easy step:
Start off with quitting Photoshop.

Press and hold down Shift + Ctrl + Alt or Shift + Command + Option to open Photoshop. 

A reconfirmation message will pop up on your screen to delete the Photoshop settings file. 

End the process by selecting Yes to delete the files. 
Also, Check :
Final Words:

With all these methods, we hope your issue will get resolved.