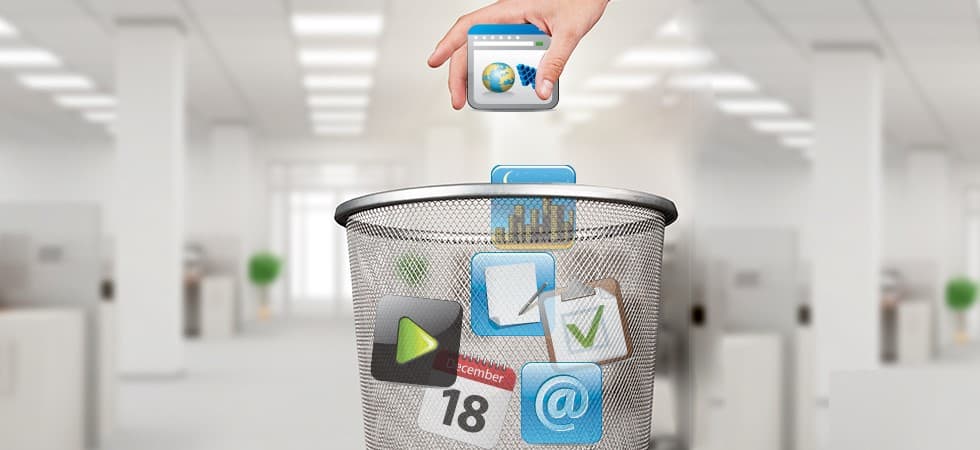 No longer want an application on your macOS? Uninstall it using any of the 3 ways described in the article ahead. 
Timely uninstallation of some programs or apps on Mac is always required. Normally the apps that are either no longer in use, or have been corrupted, or as space-hogging leading to your Mac is slow performance should be removed. Suppose you see any of these reasons on your Mac, look for the unsuitable app and remove it there and then. 
Well, a batch of us misleads uninstalling with deleting an app. Some of the users believe that dragging the app or program to the Trash means it has been removed from their device. If you think the same, let us inform you you're going on the wrong path. Doing this leaves a batch of gigabytes of leftovers on your hard drive that later on creates 1 or the other problem. 
To get rid of many troubles and hassles, it is important to know these proven ways to uninstall any app or program on your macOS. These ways assure that everything related to that particular app is removed from your device. Let's check them out in this article how to solve if Uninstall Apps on Mac. 
3 Best Methods To Uninstall Apps On Mac 
Method 1: Use Trash To Uninstall Apps on Mac 
For both the older & latest versions of Mac, the process of manually uninstalling apps using Trash remains almost the same. Here are the actions to follow to uninstall apps from Mac using Trash: 
Head to Finder & open Applications. 

Select the app you wish to Delete. 

Now tap Command + Delete Key together. 

Open Trash & click on the Empty button at the top-right corner of the screen. 
That's all! The applications have been removed from your Mac. The only disadvantage of using this method is that it does uninstall applications but leaves a lot of leftovers. To remove these traces manually, you require to search the depths of the system files on your Mac. 
Here are the usual locations you can check manually to delete the app leftovers to fully uninstall it manually. 
Binary & dock icons are located in /Applications/ 

App support files are located in ~/Library/Application Support 

Then, Support Caches can be found in /Library/Caches/ and ~/Library/Caches 

Next, Plugins are located in ~/Library/Internet Plug-Ins/ 

Here, Library can be found in ~/Library/ 

Application preferences are located in ~/Library/Preferences/ 

So, Crashes are found in ~/Library/Application Support/CrashReporter/ 

Application saved states are located in ~/Library/Saved Application State/ 
Check all these areas for any leftovers, but always assure manually uninstalling apps is such a tedious job. Hence, be wise and double sure yourself if you are deleting the right file or program or not. 
Method 2: Uninstall Apps on Mac Utilizing Launchpad 
You can uninstall apps on Mac utilizing the Launchpad. This procedure is the easiest and manual one. Here are the steps to follow: 
Tap on the Launchpad in the Mac's Dock. 

Navigate the app you wish to uninstall. 

Tap & hold the app until it starts shaking. 

You'll see an X in the upper left corner of the app icon. Click on it. 

Then, tap on Delete on the confirmation box. 
Simple, isn't it! This will uninstall apps on Mac, but you have to follow the instructions mentioned in method 1 above to remove it completely. 
Method 3: Using A Dedicated Uninstaller- Advanced Uninstall Manager 
The best and the most suggested way to uninstall apps on Mac along with all its contents & no leftovers is by using a native tool like Advanced Uninstall Manager. This tool assures that the app you remove from macOS is fully removed, leaving no traces behind. Using this app is pretty simple. All you have to perform is download & install app on your Mac utilizing the download link below & then follow these steps: 
Once downloaded, launch the application on your Mac. 

Now, both scan or drag and drop the app you want to remove from your system entirely, having no residuals. 

Once the applications are there on the tool, pick them and tap on Delete. 
Compatibility: 64-bit processor, OS X 10.11 or later. 
That's all! With this procedure, you can get free of unwanted programs on your Mac, taking up huge space. It assures that no leftovers are left behind. 
Important: Advanced Uninstall Manager also allows you to pin applications or programs to the preferences section to protect them from accidental uninstallation of the apps. So, Not only this, it moreover helps in managing Startup Or Login Items. Once you head to the section, you will see the list of apps and programs which start automatically while you boot your macOS. You can decide to Enable/Disable the apps at your convenience. 
Note:- Disabling or enabling apps or programs from the login items section does not uninstall them from the system. 
Also, Check :
Uninstall Apps on Mac very Easy! 
So, this finishes our article on how to Uninstall apps on Mac. We strongly suggest using a native tool to uninstall applications so that you need not have to look for its leftovers all throughout the system & remove them one by one. Advanced Uninstall Manager completely uninstalls apps or programs from your device without leaving any traces behind. 
Try these methods out, and do share with us which one you felt the best and less troubling in the comments section below. We'd love to hear from you.