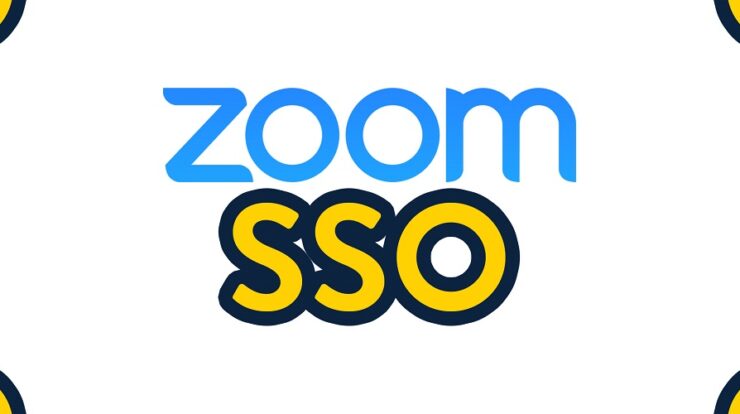 With remote working and video conferencing as part of your everyday routine, your Zoom login has become an extension of your identity. But did you know that you can allow your employees to login to Zoom using the same credentials they use to sign into your company domain? You may do so by using Zoom SSO Login, and in this post, we will explain what it is, how beneficial it is, how to set it up for individuals in your organization, and how to sign in using SSO on Zoom.
What Is Zoom SSO?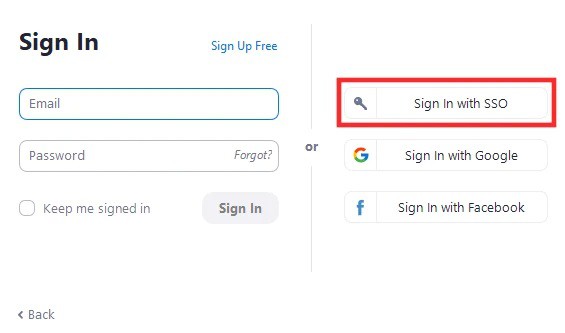 When you want to sign in to Zoom, you have four options: signing in using an email address, a Facebook account, a Google account, or SSO. While the first three options are the most common on any website or online service, signing in to Zoom using SSO is most advantageous for large enterprises and corporations. With SSO enabled, you and your colleagues may sign in to Zoom using only your company credentials. This implies that new participants or employees from your company do not need to register as new users in Zoom to connect to meetings on the platform. All you require is a company-approved vanity URL on which a user's sign-in ID will be based, and they will be able to login to Zoom without any additional authentication technique.
How Does Zoom SSO Sign In Work?
Zoom's single sign-on (SSO) is based on SAML 2.0 and allows users to login using several business identity management platforms such as PingOne, Okta, Gluu, OneLogin, Centrify, Shibboleth, and Microsoft Active Directory. When users select an SSO login, they are sent to the SSO provider's website and asked to enter their company credentials. All company employees will be redirected to the same SSO, and when the correct set of credentials is supplied, users will be logged in to Zoom using their company IDs. Zoom will recognize you as this company's individual and automatically log you in with your ID. Consider it a company emblem you may wear somewhere other than your company's facilities.
Why Should You Use Zoom SSO For Business?
SSO allows all users in your organization to authenticate using the same credentials they use to sign in to the organization's portal. Zoom SSO can help your business by preventing users from establishing a second set of login details to use Zoom for video chatting and collaboration. Use Zoom SSO for your business. You and your employees can use single sign-in information throughout your organization, eliminating the need to store more new information securely. SSO also allows you to manage better the account settings of all personnel in your organization and can avoid clutter from forming when one account generates a slew of online accounts to access various services.
What Do You Need To Use Zoom SSO?
Before setting up Zoom's Single sign-on functionality, keep the following points in mind.
Ascertain that you are using a Zoom Education or Zoom Business account.
You have an authorized Vanity URL, which is a company-specific URL.
You are the account administrator for your company.
You're using a custom domain name, such as @yourcompany.com.
How To Use Zoom SSO?
Before you start letting your company authorities login using the Single sign-on option, make sure your app has an organization-authorized vanity URL. To apply for your vanity URL, you must first understand the criteria for designing a custom URL for your company, which you can get by going here. After that, you may go to the next step, which is to establish your Zoom account with your preferred SSO service.
Configure Zoom With A Preferred SSO Service


Zoom supports up to 7 SSO providers for assisting your users with login into the video conferencing service. When you choose one of the SSO services listed below, you and all of the employees working at your company will be able to login to Zoom using the credentials they previously used on your business domain or the one you assign to them. Connect your organization to the following SSO services, and you can learn more about setting them by clicking the links below.
Sign In With SSO On Zoom
Once your business or organization has set up Single Sign-On (SSO) for the Zoom account, you may effortlessly sign in on Zoom using your computer or smartphone.
Web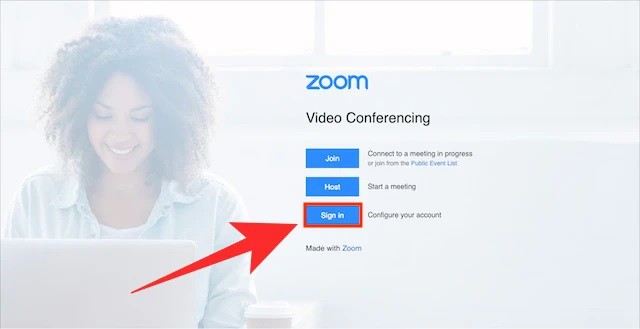 Well, to sign in to Zoom on the web using SSO, navigate to your company's Zoom vanity URL (for example, yourcompanyname.zoom.us) and click the 'Sign in' button on the page. When you do so, you will be sent to the sign-in page for the SSO provider given to your company. Enter your credentials and sign in to your account, and you will be directed to your Zoom account home screen following a successful login.
PC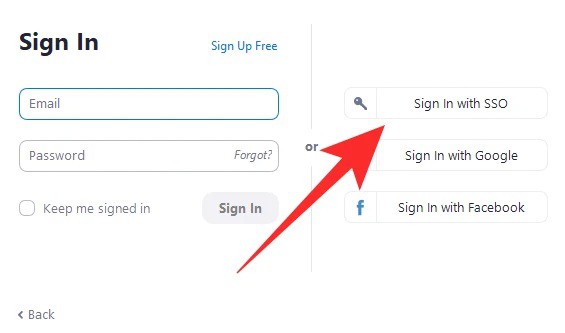 Open the Zoom app and click the Sign In with SSO option on the screen to sign in to the Zoom app on the desktop. On the following screen, you will be asked to enter your company domain and click the 'Continue' option. You will be sent to the page of your single sign-on provider. When the signing-in procedure is complete, you will be returned to your Zoom desktop client and logged in. Enter the credentials that you use with your organization here.
Mobile

When using Zoom on your phone, you may also sign in with your company's SSO credentials. Open the Zoom app on your smartphone and click the 'SSO' option on the 'Sign on' screen.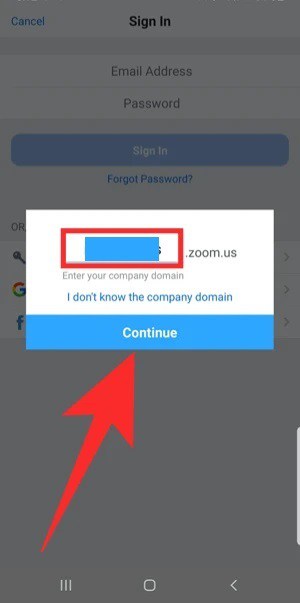 Enter your company domain in the text box next to ".zoom.us" and hit the 'Continue' button.
Consider The Following:
You will be redirected to the single sign-on provider for your company. Give Zoom your credentials and wait for it to sign in to your company account. Do you want to know more about Zoom SSO? You can learn more about logging in using Zoom's Single sign-on functionality by visiting this help page.