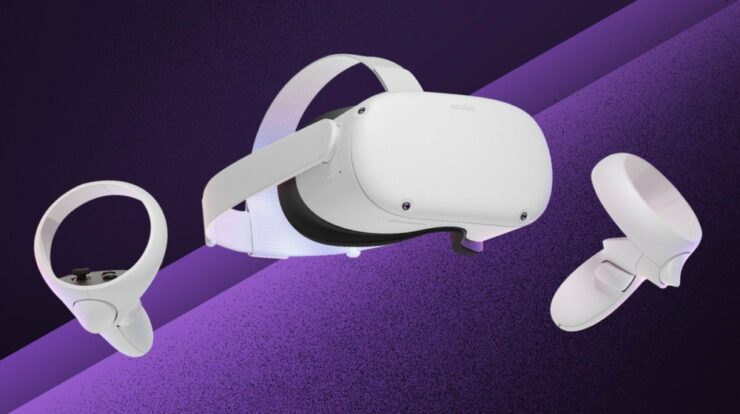 Change Oculus Quest 2 Payment Method: Well, the Oculus Quest 2, an all-in-one VR device, has a lot of potentials. You may watch movies, explore volcanoes, exercise, and play video games. However, just a few of these activities are free of charge. Because most games and apps need a one-time purchase, you must register your Oculus account and select a payment method simultaneously. However, you are not required to use the same payment method for the time of your VR headset use. It is simple to change on your Oculus smartphone or desktop app.
What Payment Options Are There For Oculus Quest 2?
Before we get into the specifics of how to add and remove payment methods on Oculus Quest, let's first go through your options. For the time being, you can officially link your Visa, Mastercard, or American Express credit or debit card. However, those who prefer digital wallet payments can link their PayPal account as a payment method.
How To Easily Change Oculus Quest 2 Payment Method Using A Phone?
One of the simplest methods to change your Oculus Quest payment options is to use your mobile app. First, download the most recent version of the Oculus app from the App Store or Google Play. You must also make certain you are logged in with your Oculus credentials. Then, to add a new payment method, follow these steps:
1 – Select Menu from the bottom-right corner.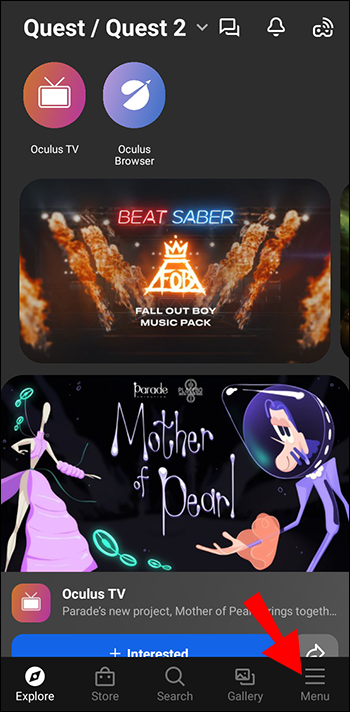 2 – Choose Settings.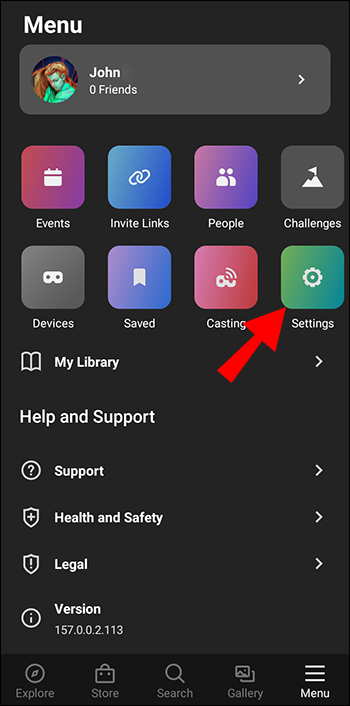 3 – Choose Payment Methods.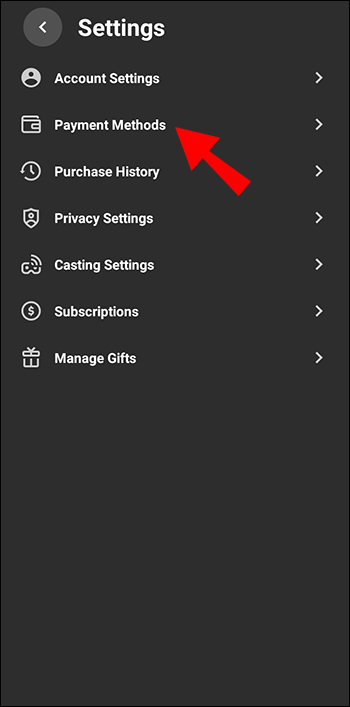 4 – Select between Add credit or debit card or Add a PayPal account.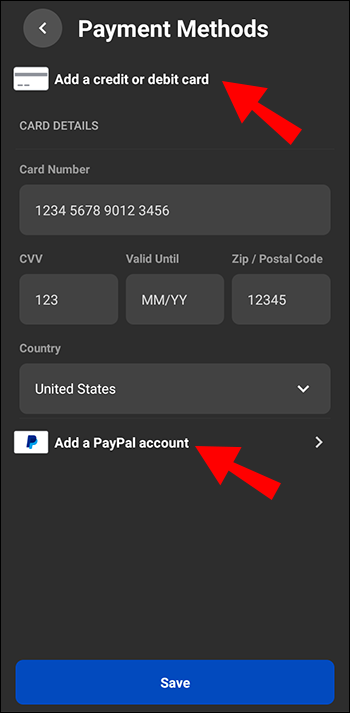 5 – Fill out all of the required payment details.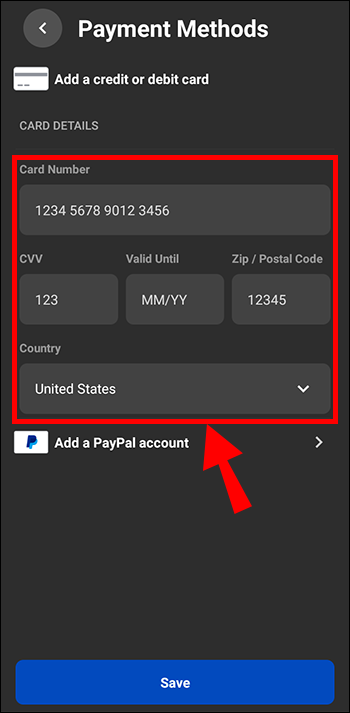 You may remove the one you won't need now that you've added the new payment method you'll be using. Here's how it's done:
1 – Return to Payment Methods by pressing the Menu button.
2 – Choose the payment option you want to delete and select Remove.
That's the end of it. From that point forward, Oculus will charge your purchases using the new payment method.
How To Easily Change Oculus Quest 2 Payment Method Using A Computer?
Some consumers prefer to use a computer to enter their billing information. The good news is that you may change your Oculus payment information using the Oculus desktop app. You may download the app from the official website and log in with your username and password. Then, follow these steps to change your payment method:
1 – On your PC, launch the Oculus desktop app.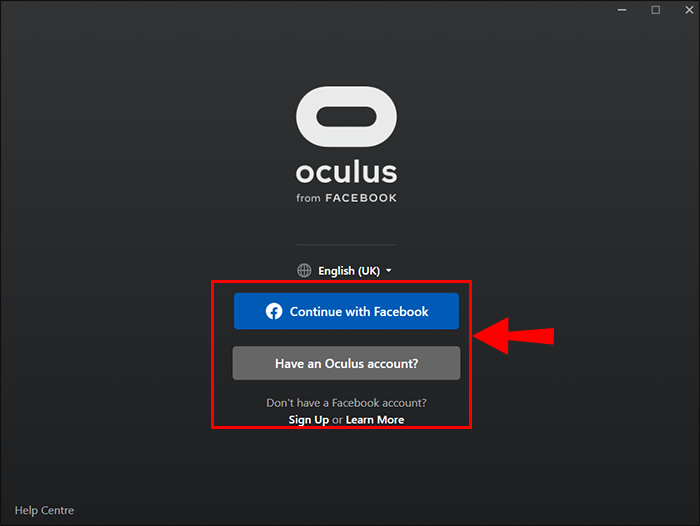 2 – From the left-hand panel, select Settings.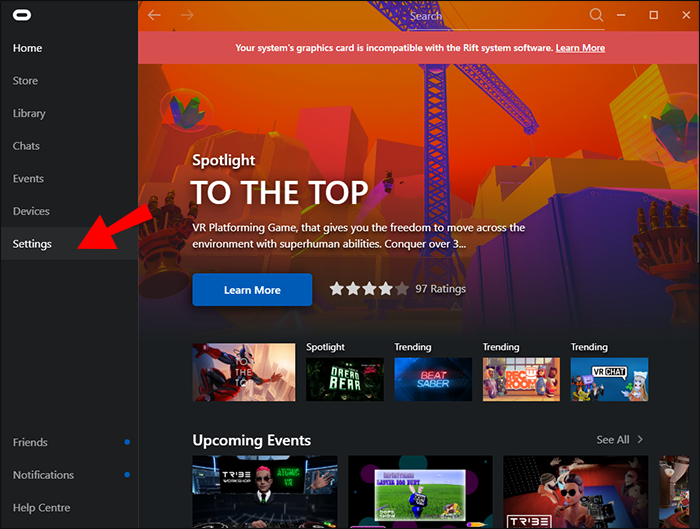 3 – Go to the Payment tab.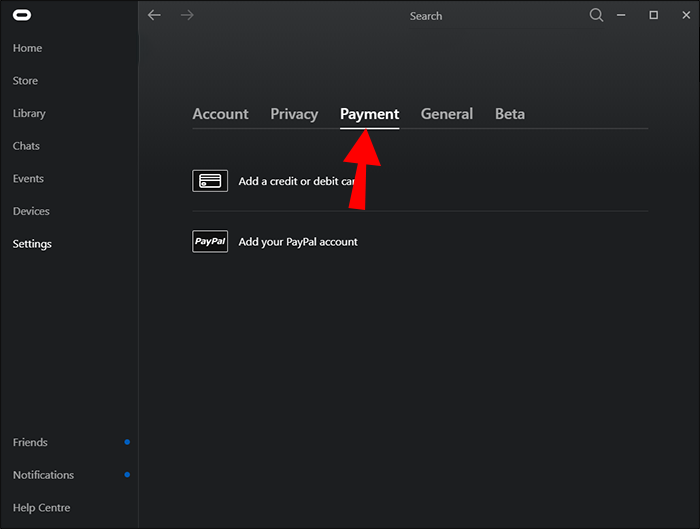 4 – Choose either a Credit or Debit Card or PayPal Account.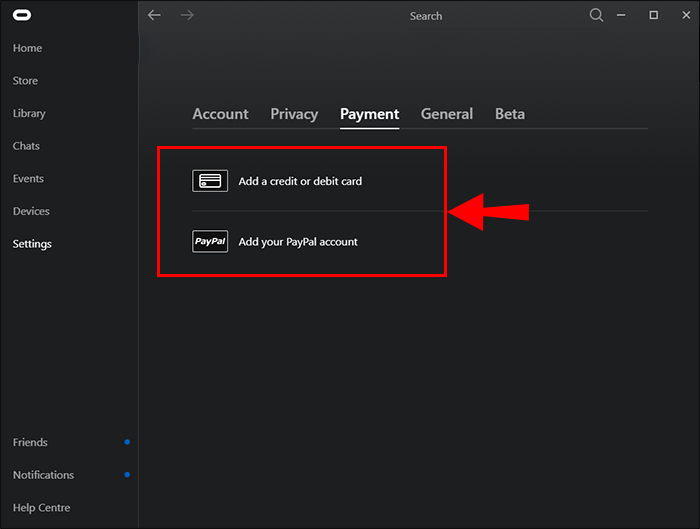 5 – Enter accurate billing information.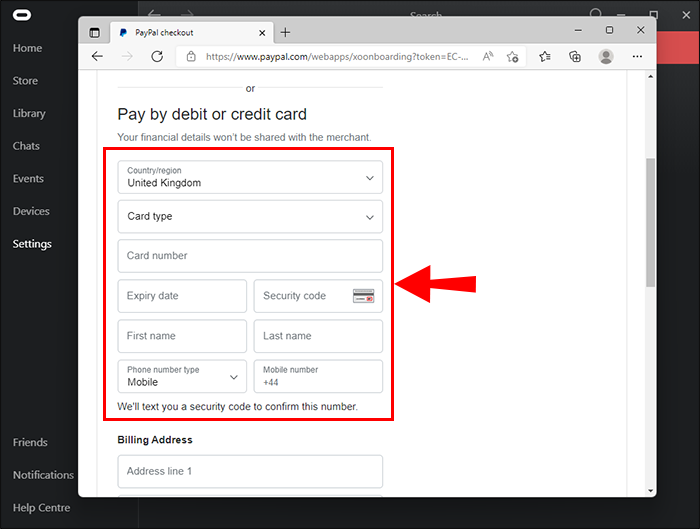 Remember to remove the payment method you'll no longer be using. Then, all you have to do is click the Remove button next to the payment method.
FAQs:
Is It Possible To Change The Payment Method For The Gear VR Headset Using The Oculus App?
You certainly can. You use the official Oculus Android app for all settings if you have a Gear VR headset produced by Samsung in partnership with Oculus. That implies you may change your payment methods just like Oculus Quest 2 users.
What If Oculus Does Not Authorise A Payment Method?
This request is executed by the bank or PayPal every time you purchase something from the Oculus shop. If it fails, you're probably dealing with a cash shortage in your account. It is preferable to contact your bank or payment provider to determine the nature of the problem.
Successfully Managing Oculus Quest 2 Payment Options
You can change your payment method on Oculus, no matter how long you've been using it. However, as the number of Oculus VR games, challenges, and experiences expands, it's important to understand your payment options. The procedure is quite straightforward and quick if you wish to switch from a debit card to a credit card. Also, if you want to manually enter only some of your payment information and attach your cards to Oculus, PayPal is an option. What is your preferred method of Oculus payment? Please share your thoughts in the comments box below.