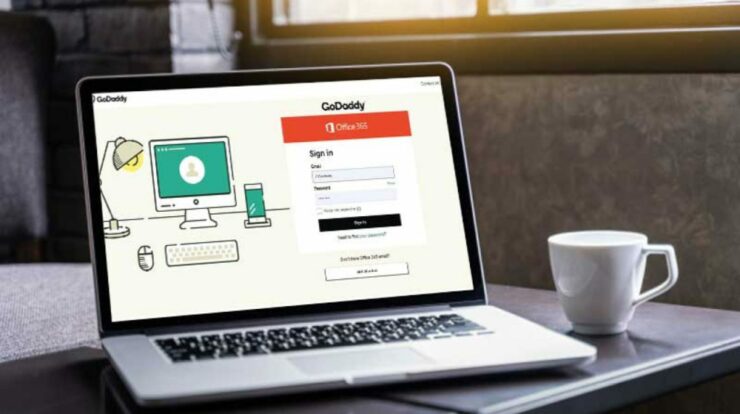 Well, when you purchase a domain from GoDaddy, you will be given an email address corresponding to your domain name. Its webmail gateway is very customizable, and you may use it in conjunction with any other email service, such as Microsoft Outlook or Apple Mail. This article will show you how to get into your GoDaddy Account Email and GoDaddy 365 Email.
GoDaddy Email Service Features
1 – You can create your email address. While sending emails, using the name of your website or company might help with promotion.
2 – GoDaddy's email service is ad-free and has a spam filter. As a result, your inbox will be free of intrusive adverts and unwanted emails.
How Do You Login To Your GoDaddy Account Email?
1 – Open a web browser on your device and navigate to GoDaddy's official website. You may also use the link: https://login.secureserver.net.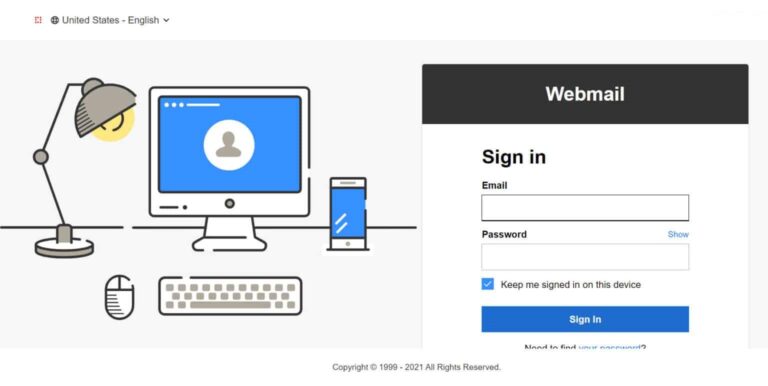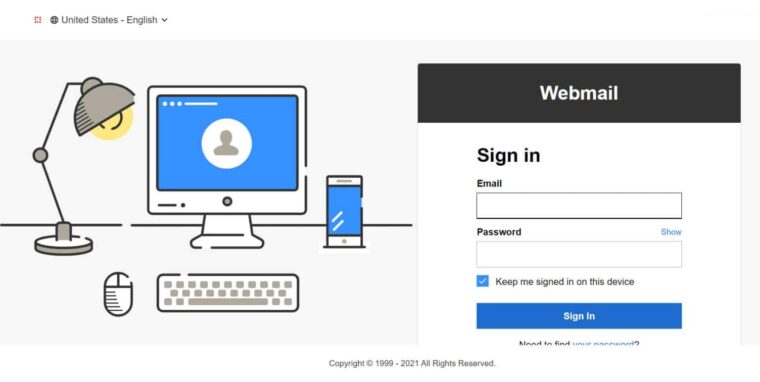 2 – Enter the email address you created for your domain, followed by your password.
Note: If you are not logging in from your device, uncheck the 'Keep me logged in to this device' box.
3 – Once you've entered your login information, click the 'Sign in' button.
Your credentials will be validated, and you will be logged in to your GoDaddy Email portal.
How Do You Login To GoDaddy 365 Email?
The steps are straightforward. However, GoDaddy's product is compatible with Microsoft Office 365.
1 – Navigate to: https://sso.godaddy.com/login?app=o365&realm=pass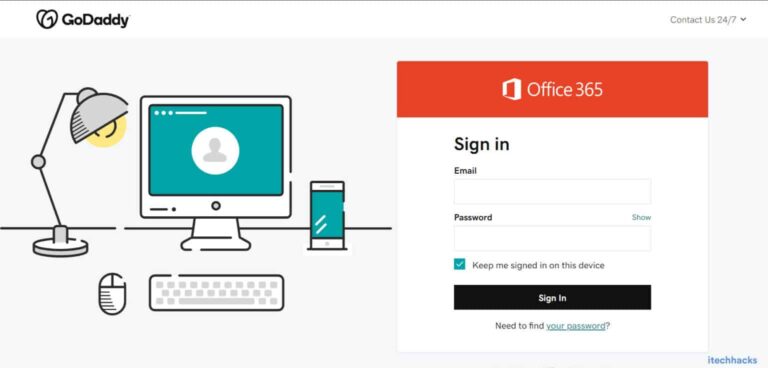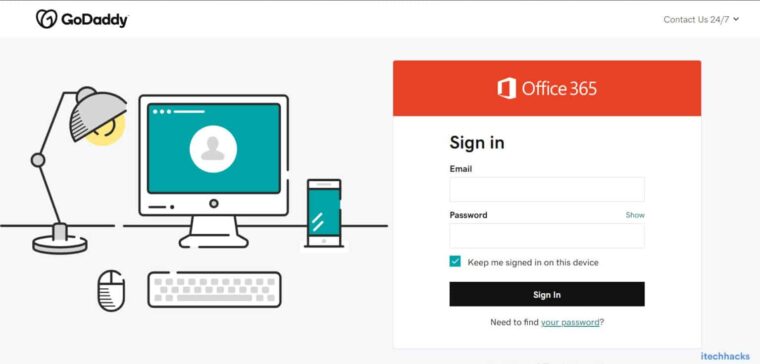 2 – Enter your Microsoft 365 email address and password.
Note: GoDaddy username and password will not function here.
How Do You Change Your GoDaddy Email Password?
If you want to change your GoDaddy Email password, follow the below steps.
1 – First, log in to your GoDaddy Email account. 
2 – Click the expand icon in the row of the email address whose password you want to change.
3 – Click the Edit button to open the Edit Account options. 
4 – Enter a new password in the Change Password and Confirm Password sections.
5 – Finally, click Save.
Your GoDaddy email password should now be updated.
FAQs:
How Can I Contact GoDaddy's Customer Support?
You may find the contact us link on the official website. You may also make these numbers: 020 7084 1810 / +1 480 505 8877.
Is GoDaddy Email Service Safe To Use?
Yes. GoDaddy protects your organization with various security measures, including 256-bit encryption and 24/7 professional assistance.
Is It Possible To Use GoDaddy Email On A Smartphone?
Yes. GoDaddy email is compatible and can be accessed on Windows, Android, iOS, and other platforms.
The Bottom Line:
All you need to know about GoDaddy's Email service and how to sign up for it: if you have any questions about the above steps, please leave them in the comments below.